The newest Expansion Pack for The Sims 4 is making its way to us quickly. The Sims 4 Cottage Living will be released on July 22nd. So let's have a first peek at what all the new content is about.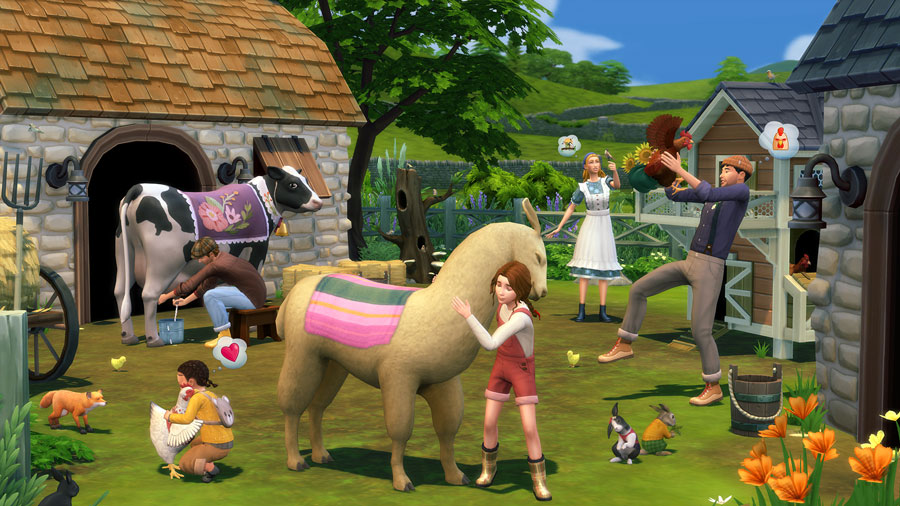 Take Care of the Animals
Become the caretaker of your very own cow, llama or chickens.You can also befriend the wild animals in the area, such as rabbits and a flock of birds. Each of your animal friends will reward your friendship in their own way, may it be gifts or helping you out in the garden.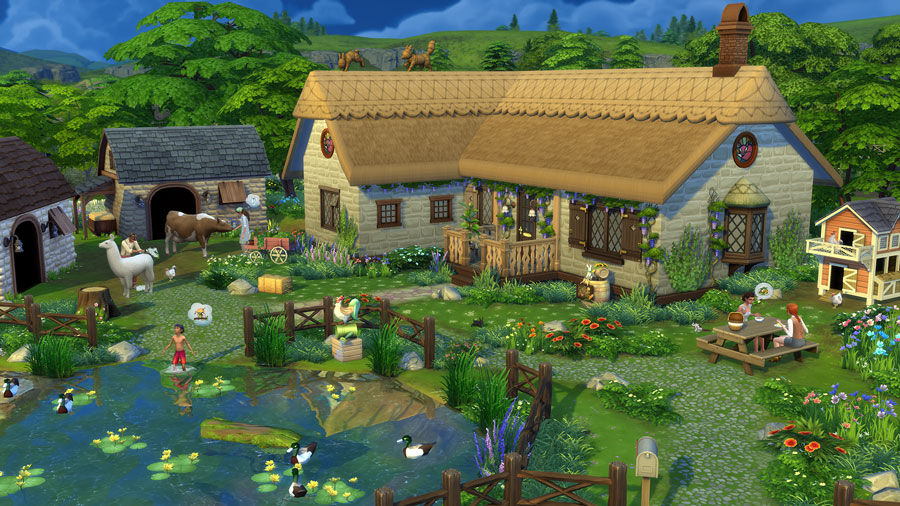 Join a Countryside Lifestyle
It's time to completely live off the land. Harvest crops from your own garden, visit the market in Finchwick, or gather ingredients in the wild. It is up to you to figure out where to find the best produce and turn them into meals.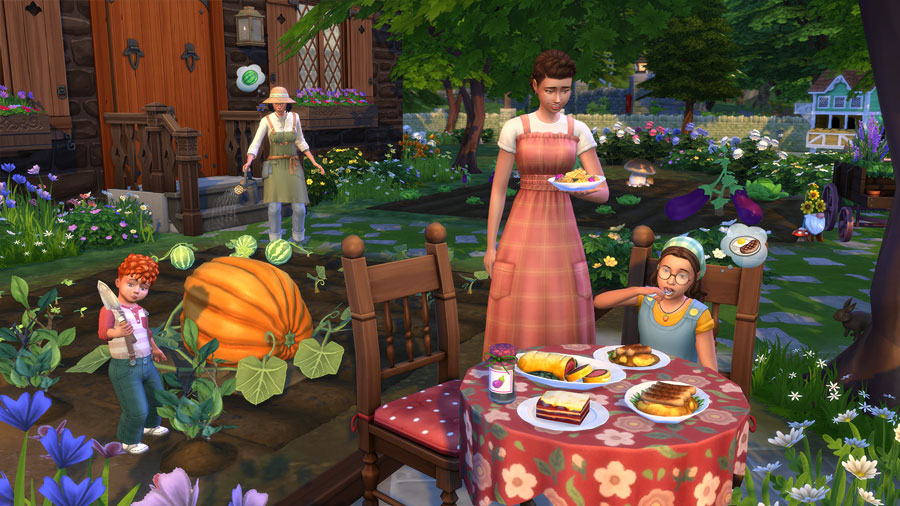 Become Part of the Community
Everyone knows everyone in this town. Meet the locals, such as Mrs. Crumplebottom, and learn more about this cozy place called Henford-on-Bagley. Join a picnic, discover new cross-stitching patterns, or participate in the Finchwick Fair. There's enough to do in the HoB!
Watch the Cottage Living Reveal Trailer!
Read the Official Blog by EA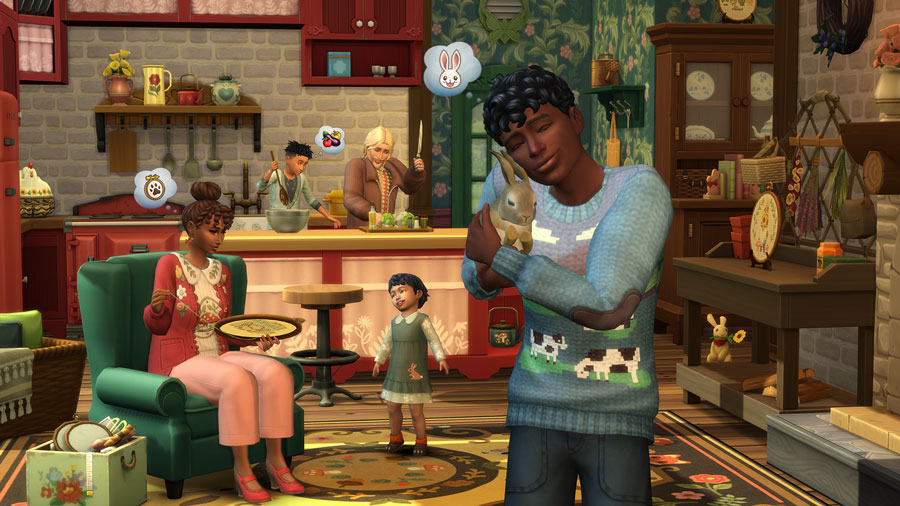 BREATHE IN THE FRESH COUNTRYSIDE AIR WITH A NEW EXPANSION PACK!
We're over the moooon because it's finally time to reveal The Sims™ 4 Cottage Living Expansion Pack*! You're in for an udderly delightful experience in the small countryside town of Henford-on-Bagley, where animals and gardening are all the rage. The best news? This golden egg hatches on July 22! Join us as we go down the rabbit hole into all the… Read the blog
---
The Sims 4 Cottage Living Official Assets
Please note that the logo has a white font, so it's not shown properly on our website. It will look fine once you've downloaded the image! Enjoy 😀