The secret area is the Hermit's Mountainside Retreat which you get to after traveling through the Deep Woods via the Bramble Patch. To go here you will need The Sims 4 Outdoor Retreat Expansion Game Pack
Tutorial: Find the Hidden Secret Area in Granite Falls
Step 1 – Go on vacation to Granite Falls.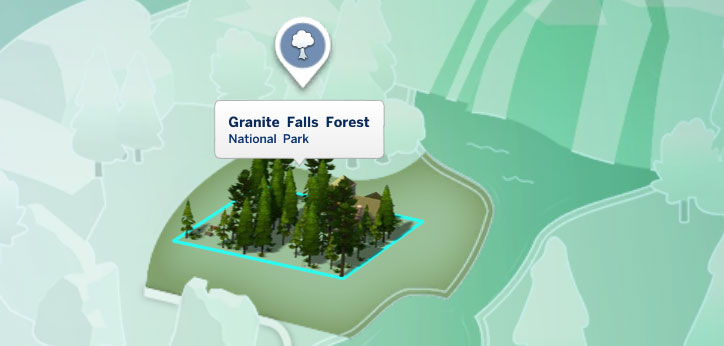 Step 2 – Travel to the Granite Falls Forest National Park. You can do this by zooming out the map or the option travel in your phone.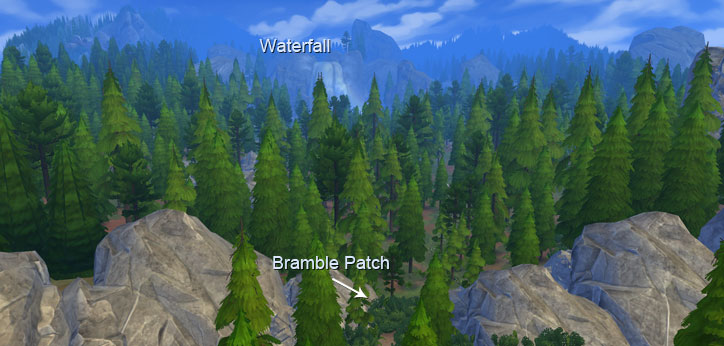 Step 3 – Now you have to find the place where the Bramble Patch is located. Just look for the place that has the most distance from the waterfalls of the National Park. You have to look closely because there are a lot of trees around it.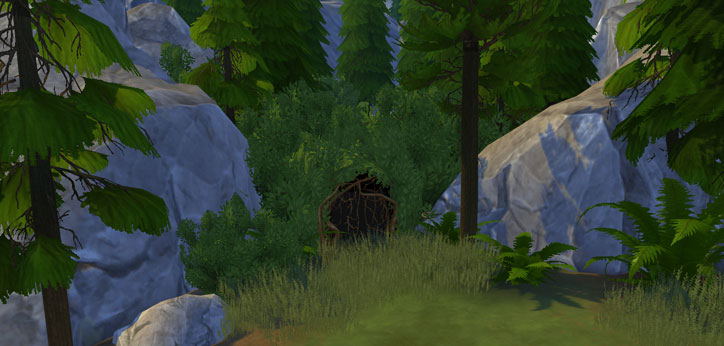 Step 4 – When you find the Bramble Patch you only have one option when you click on it and that is to explore.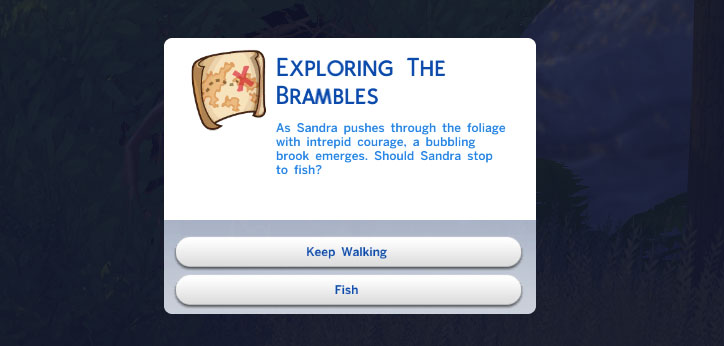 Step 5 – Now you have to answer some question to get you through the Deep Woods. With each question, only one answer is the right one!
[col type="6″]Surrounded by thicket, thorns and danger most assuredly, Sandra is left with only one decision: Step Forward or Retreat from Adventure.
Step Forward
Retreat from Adventure[/col][col type="6″]After several minutes of hacking furiously through the bush, a large web is blocking Sandra's way. One would prefer that web is not paired with a spider…
Go Through Web
Find Alternate Route[/col][col type="6″]Sandra feels she is on the verge of finding something special, something to make this all worth it, but is quickly tiring. Should Sandra take a quick nap or sally forth?
Sally Forth
Nap[/col] [col type="6″]Sandra has navigated the nigh foiling foliage to discover a secred cove in the midst of the forest. A cove containing a mysterious Sim…
Travel Towards the Sim
Leave the Bramble Patch
[/col] [col type="6″]Sandra marches through the bush in high spirits swinging arms and singing songs when a shiny object catches the eye. Ah, temptation.
Ignore The Object
Take The Object[/col] [col type="6″]As Sandra pushes through the foliage with intrepid courage, a bubbling brook emerges. Should Sandra stop to fish?
Keep Walking
Fish
[/col]
When you have all the answers correct you will be going to the hidden secret location: the Hermit's Mountainside Retreat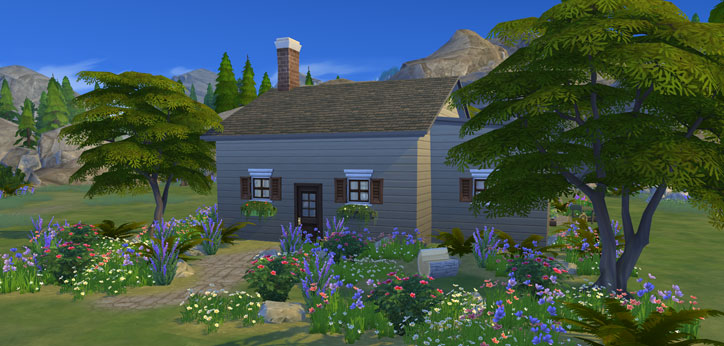 Secret Location: Hermit's Mountainside Retreat
There are a few thing to find in this place you can't find anywhere else on Granite Falls. You can catch the rare Mountain Lionfish with fishing, capture a Will-o-Whisp to add to your Insects Collection and find different herbs. It's worth it to go explore the Hermit's house. There is also a hidden achievement called "No Longer Solitary" that unlocks if you move the Hermit in with you.