The year 2017 is coming to an end, so first things first. The Sims Online team would love to wish everybody a wonderful New Year's and we hope that you'll stay safe & enjoy yourself while watching all the beautiful fireworks! It's the most wonderful time of the year, so let's look back on the last month with someone a lot of you know about. Today we are speaking to SpringSims.
SpringSims, better known as Stephen in his daily life, is an American content creator. He makes daily YouTube content for us to enjoy and you can find him LIVE on Twitch.tv on a regular basis as well. He goes to college as well as working a part-time job. While he admits it's a lot of hard work, he enjoys every single minute of it!
Where it all began
His Sims journey starts all the way back when he was 4. One of the funny anecdotes he told me was that he once lost his Sims' baby in the blink of an eye. Being distracted with the television next to him might have been the cause of this disaster… But we can't say that for sure 😉 Who else remembers that grumpy lady who stole your babies even when you built a wall around her and everything? Terrifying.
Luckily young Stephen did not get traumatized by the social worker from The Sims 1. He kept on playing the franchise and we are glad he did! Where would we be without his Sims content to entertain us, right?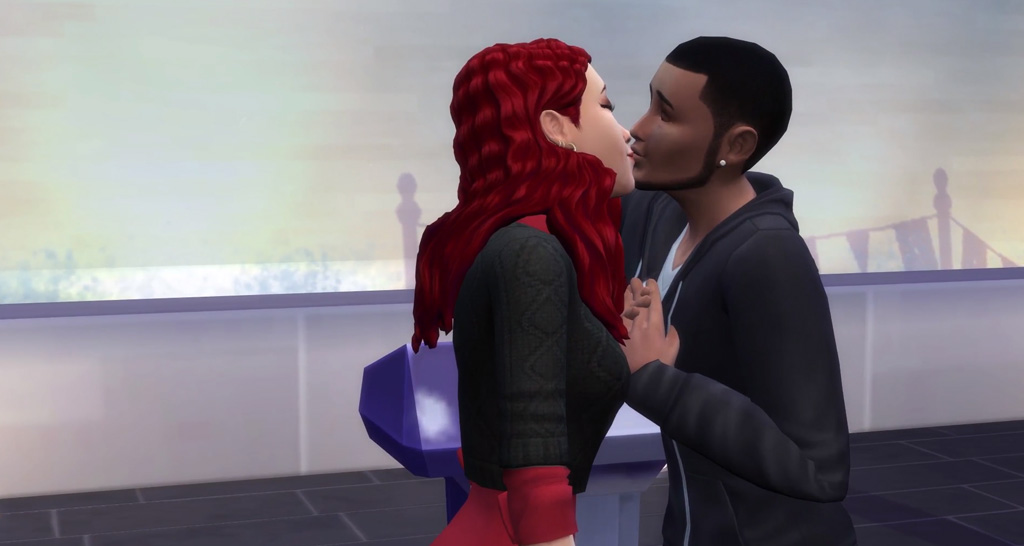 He created his first YouTube channel in 2010 and three years ago his SpringSims channel came to life. On there he creates several types on Sims content, from Builds to Let's Plays. As storytelling is his favorite aspect of the game, it is only natural that Stephen enjoys making Let's Plays the most. He told me that next to his regular LP's, he is currently working on a new series. While he was a bit secretive about it, he did tell me it will be a The Sims 2 LP, so keep an eye on his channel in 2018!
Simmas Showcase
Stephen enjoys being part of the Simmer community. He loves how supportive everyone is of one and other. He likes to show his own support for other Simmers in the community too, especially around the holiday season. He created a series called Simmas, in which he shows off their content to promote them. The idea came to him in 2015 and this past month we could enjoy his third edition of Simmas!
We can connect together as a family with a common interest for The Sims
Everyone can send in their submissions for the showcase, no matter how big or small your channel is. If you missed this years' Simmas, don't be saddened. Stephen ain't planning on quitting the series any time soon. He wants to make it bigger and better each year! He just keeps on giving back to the community, such a lovely guy! He's a bit like our own personal Simmer Santa.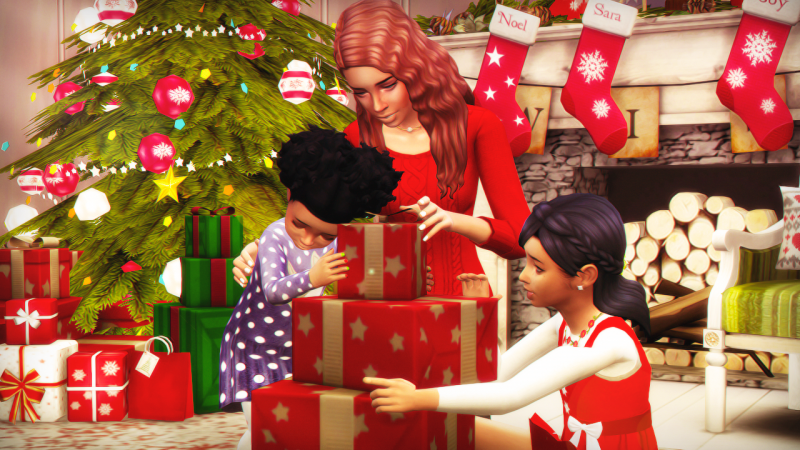 As a final advice for fellow Simmers, Stephen told me to start with whatever you already have and just enjoy yourself. Focus on quality over quantity and most of all: Never be afraid to be yourself. What a beautiful message to kick off 2018 with!
Stephen will be revamping his channel with a new look soon so make sure to keep an eye on his Youtube. Check out his Twitch for the occasional The Sims 4 streams and if you really want to stay up to date on the latest SpringSims activities, make sure to follow his Twitter as well!
---
Meet more Simmers!
The Sims has a beautiful community behind it. We would love to introduce you to some of the amazing members by featuring them here on our platform.
Which Simmer would you like to Meet next? Don't be shy and send us your suggestions in the comments down below or contact us via Facebook or Twitter.