Octagonal roofs is one thing we are missing at the moment in The Sims 4, but this tutorial is a great solution to create a similar effect for now. This roof can only be build on a room with a maximum depth of 1 tile and a minimum width of 4 tiles, otherwise you won't get the octagonal roof effect.
Tutorial: Create an Octagonal Roof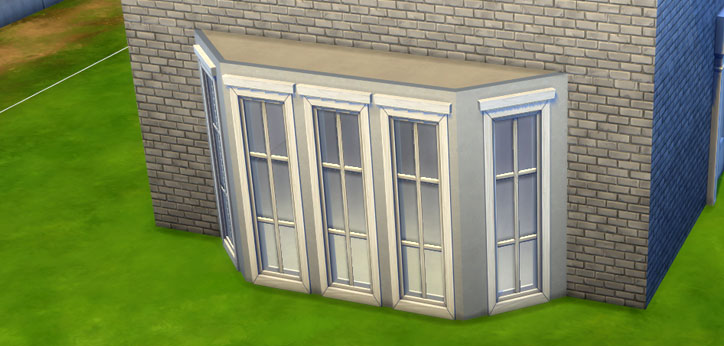 Step 1 – Create a very small conservatory with a depth of 1 tile and a minimum width of 4 tiles.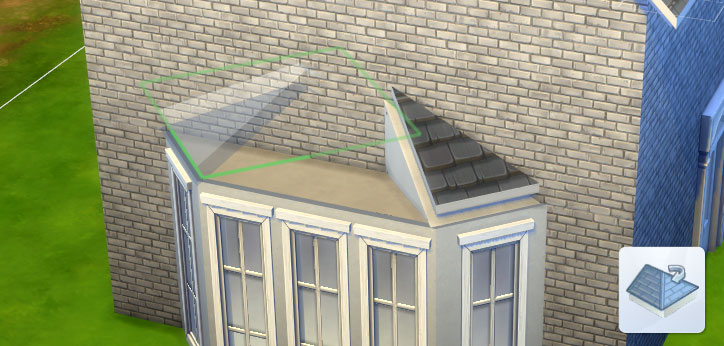 Step 2 – Build a Half Hipped Roof (diagonal) on each side on the roof shown on the pictures. Make sure you point the wall sides to the center.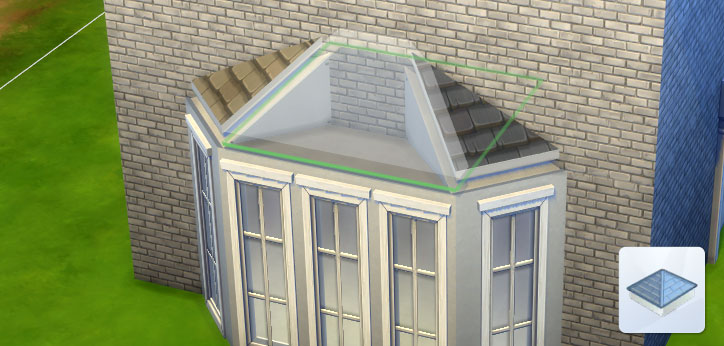 Step 3 – Place a Hipped Roof in the middle/center between the diagonal Half Hipped Roofs.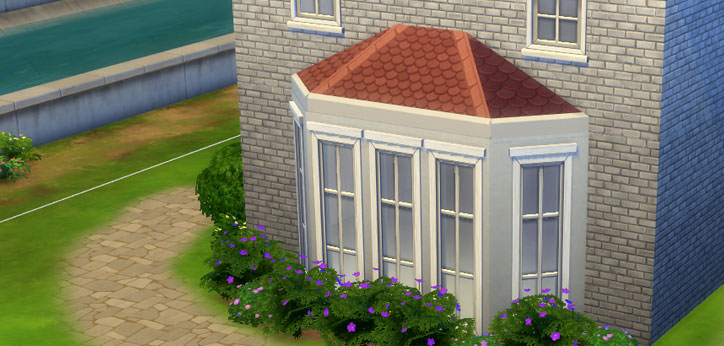 Easy right? You can now decorate your octagonal roof with roof patterns and roof trims. The square roof trim will get you the effect shown on the picture above.
If you have any questions about this tutorial, leave a comment below. Visit the building tutorials page to learn more about building in The Sims 4.