The shopping guide all about unique and creative Sims items
Simmers, get ready to shout "Shut up and take my money", because I have something really special for you today: A shopping guide all about Sims inspired items from Etsy!
Of course, these make great gifts for all your Sims lover friends/family members/special someone!
Are you already taking out your credit cards, right? Well, I can't blame you…So let's see what we have right now:
Creative Illustration with Sims 4 Romance Interactions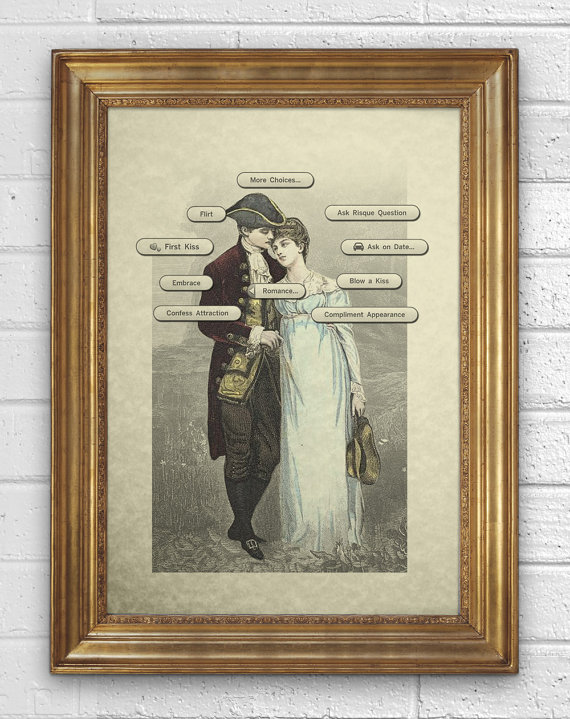 At first glance, this seems like an old style vintage portrait but, if we look closer, we'll see that this lovely couple is actually a Sims 4 couple in disguise, complete with some romantic interactions! Seriously, how awesome is that!
Buy it here from the Inketcetera Etsy Shop

---
Freezer Bunny Inspired Keychain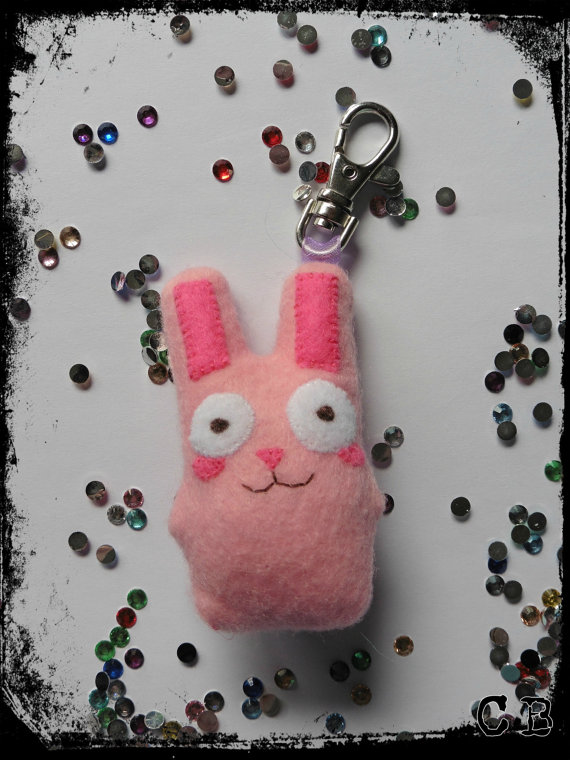 Are you madly in love with the Freezer Bunny? Now you can take it everywhere you go thanks to this adorable keychain! It's pink, it's soft, it's adorable…What else do you want?
But it from the ChuckButtons Etsy Store

---
Freezer Bunny Inspired Plush

If you love Freezer Bunny but you're not very fond of keychains, don't worry I have an alternative that will make you happy: a Freezer Bunny plush! It's the perfect companion for you long days at work, juts place it on your desk and it will surely brighten up even the darkest of days.
Buy it from the Icrochettings Etsy Store

---
Green Plumbob Necklace and Earrings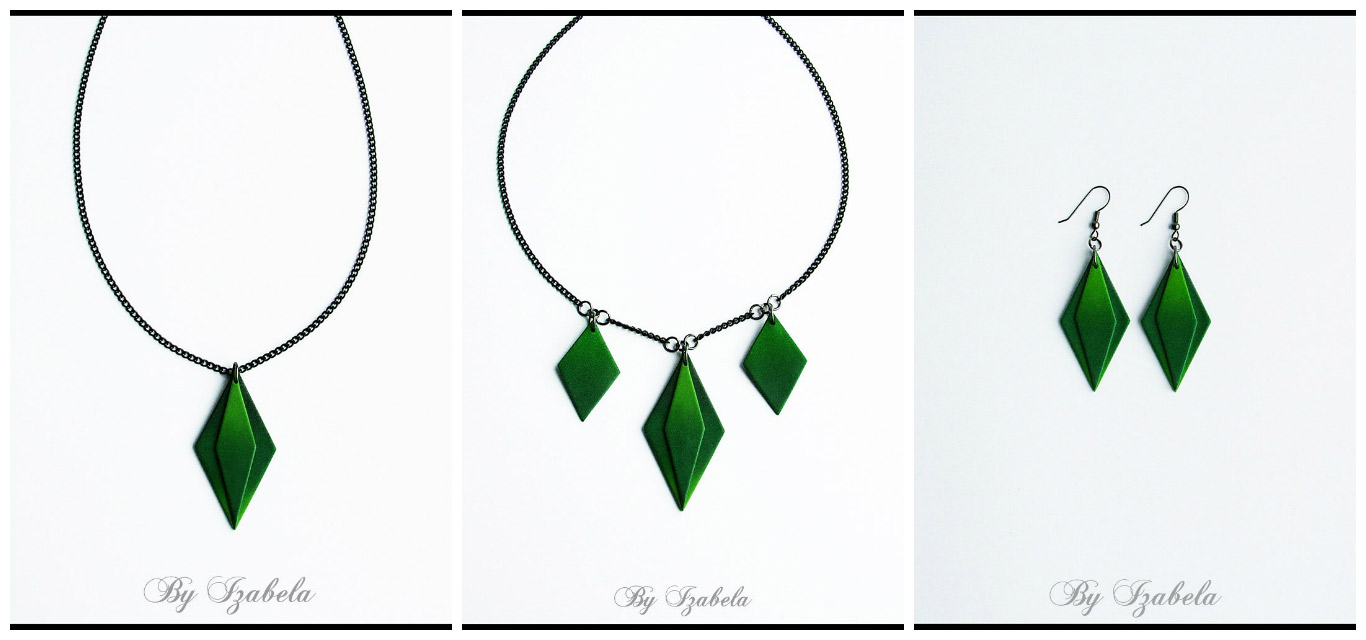 Needless to say, Plumbob is the most iconic symbol of the whole Sims Saga. But it's also a rather stylish item-it's a diamond,after all! If diamonds are a girl's best friend, a Plumbob is even more!
You can choose between two versions: one with the single plumbob  and another one with three plumbob charms. Also, if you're not fond of necklaces, you can choose the earrings instead (all pictured above from left to right.)
Buy the necklace from the ByIzabela Etsy Shop (Version with one Plumbob)
Buy the necklace from the ByIzabela Etsy Shop (Version with three Plumbobs)
Buy the earrings from the ByIzabela Etsy Shop

---
Active Sims Cufflinks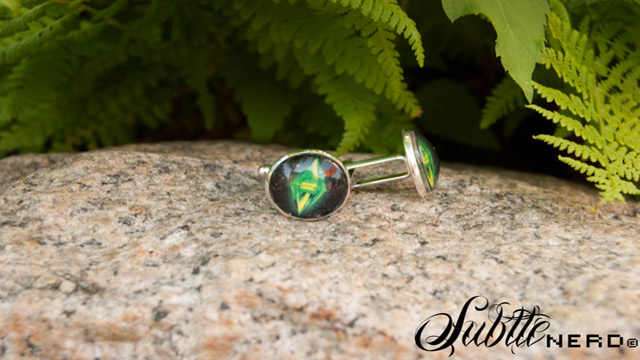 Now I have something for all you Simmer guys out there- a gorgeous pair of Sims Inspired Cufflinks,that will surely make all your awesome outfits even more awesome- by the way, everything looks much  better with a plumbob on it, am I right?
Buy this from the SubtleNerd Etsy Shop

---
Cute Sims Inspired Stickers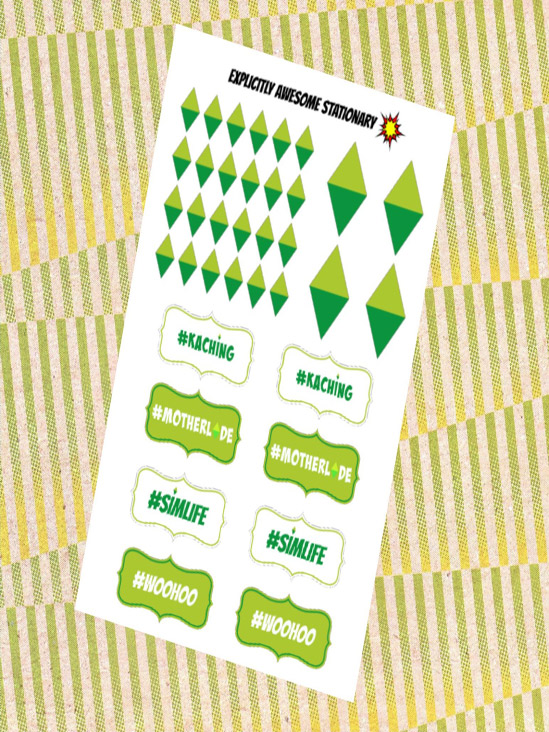 If you're looking for a Simlishly way to personalize your notebooks, organizers or any other surface. have a look at those cute stickers: I'm quite sure you'll love them! Try sticking the Motherlode one on your wallet, it may make some magic, you never know…Oh and be sure to let us know if it works before running away with the money!
Buy this from the ExplicitlyAwesome Etsy Shop

---
Life Size (LED) Plumbob Diamond
Do you need some inspiration for your next Sims-Inspired cosplay? Or perhaps you're looking for some unique decors for your desk or shelfs? I have just what you're looking for: a real Plumbob that glows in the dark! Awesome, right? With this attached to your hat/hair accessory you can finally turn yourself into a Sim! Well, almost…
Buy this from the GiveWaveStudios Etsy Shop

---
Shooflee? The Sims Plumbob Pillow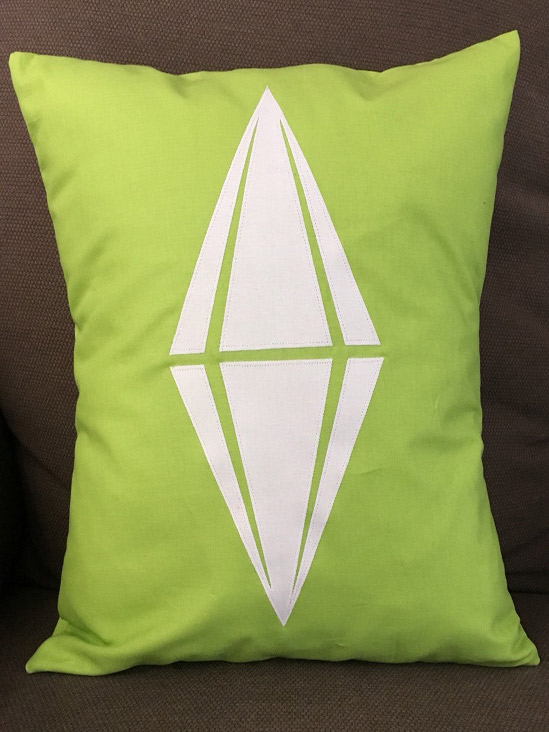 Pillows are everyone's best friends, there's nothing better than cuddling up with one of these after a long and hard day…If you don't have a pillow friend yet, then it's time to welcome Shoofle, the Sims pillow into your life!
Buy this from the MaddieMayMakes Shop on Etsy

---
The Sims Simlish Printable Card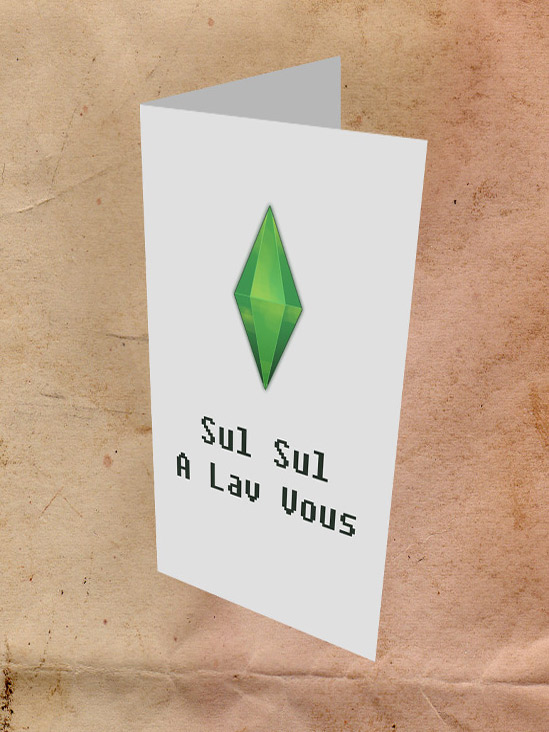 Choosing the right word is important,especially when we have to write a card for a special someone…So, to avoid any possible mistake, say it in Simlish and you just can't be wrong. It will be an hige hit, I promise.
Buy this from the PunCraft Etsy Store

---
The Sims 4 PlumBob Printed Mug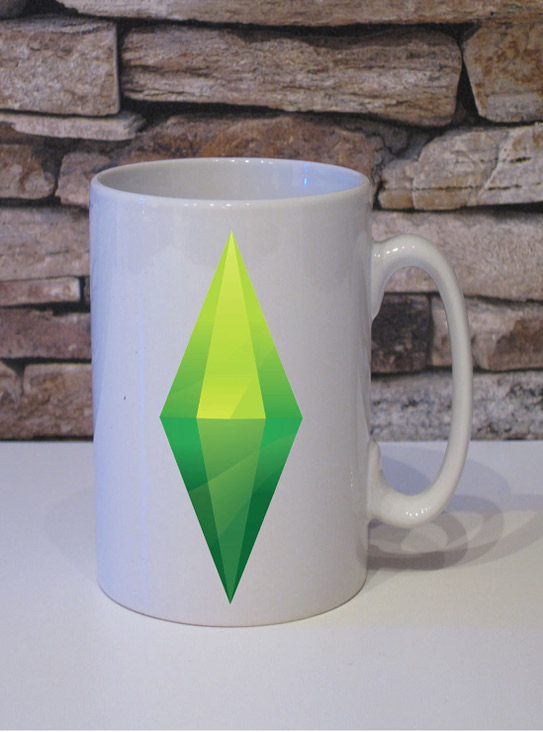 Start your days with an injection of Plumbob superpowers thanks to this mug. It will surely give you a +10 Happy Moodlet that will make your day much, much better!
Buy this from the ClosAttic Etsy Store
So, did you like all these stuff? I really hope you did! Let us know in the comments what's your favorite item! Oh, just one thing before I go: always read all the description and the store conditions before purchasing, so everything will go just fine and you'll enjoy your Sims items even more.
Happy Shopping & Happy Simming!