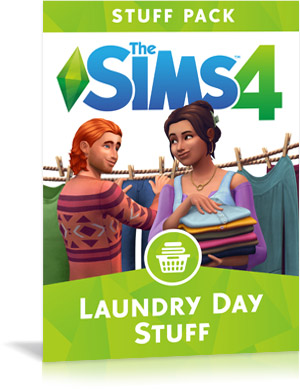 Surround your Sims in clean clothes while living a rustic lifestyle with The Sims 4 Laundry Day Stuff.
Wash Your Wardrobe
Gather your Sims' laundry and put them in the Washing Machine or hand wash their clothes in the Wash Tub.
Build a Rustic Home
This pack comes with a lot of new objects for a country-inspired decor.
Dress in Country Style
Colorful patterns, country-themed items are added in this new wardrobe for your Sims.
Release date: January 16, 2018
Average price: $9.99 / €9.99
Clean your dirty clothes
What's that smell? Maybe it's time to take your Sims' clothes into the Washing Machine or the Wash Tub. Add flowers for extra fragrant scent when you put on the nice and clean clothes. Don't forget to dry them by placing them in the Dryer or hang them onto a Clothesline.
Did you know when you don't clean out the lint-tray the Dryer could catch fire? So be careful!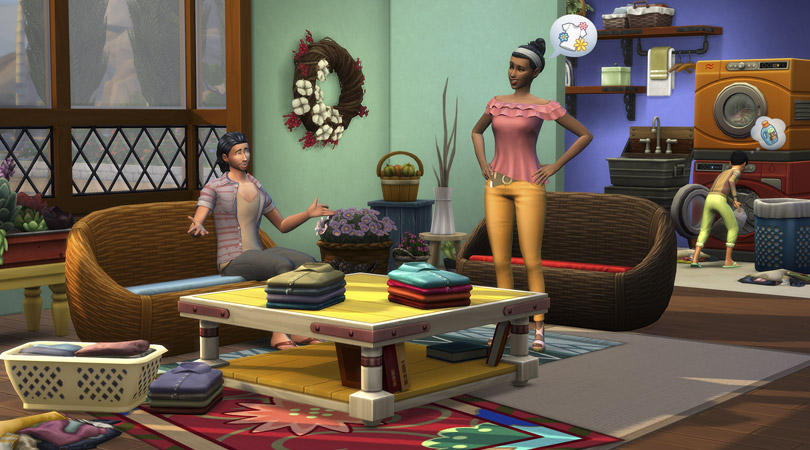 New rustic build and buy objects
In build mode you can find an amazingly new window. It will look great in a country-styled home. Many decorative objects are added, especially things to hang on your wall and amazing new rustic rugs!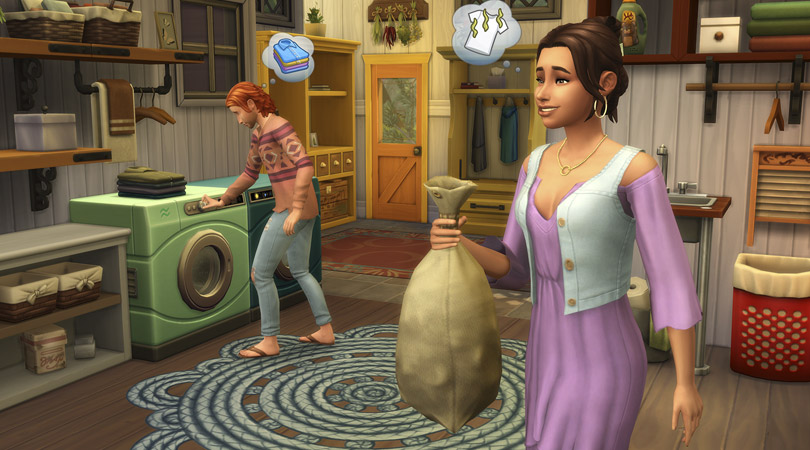 New country-style outfits
Choose between a variety of new colorful clothing and creative hairstyles for your Sims. From children to elders, they will all get new clothes with this stuff pack. Try out different combinations to create the perfect new look.