Sul Sul simmers, welcome back to your weekly dose of Top Ten made by me, FabulousSimmer. The following list will be based on downloads or likes the build has. So are you ready to see which restaurants made it into Top Ten list? Then let's get started!
10. Koni Temaki Fast Sushi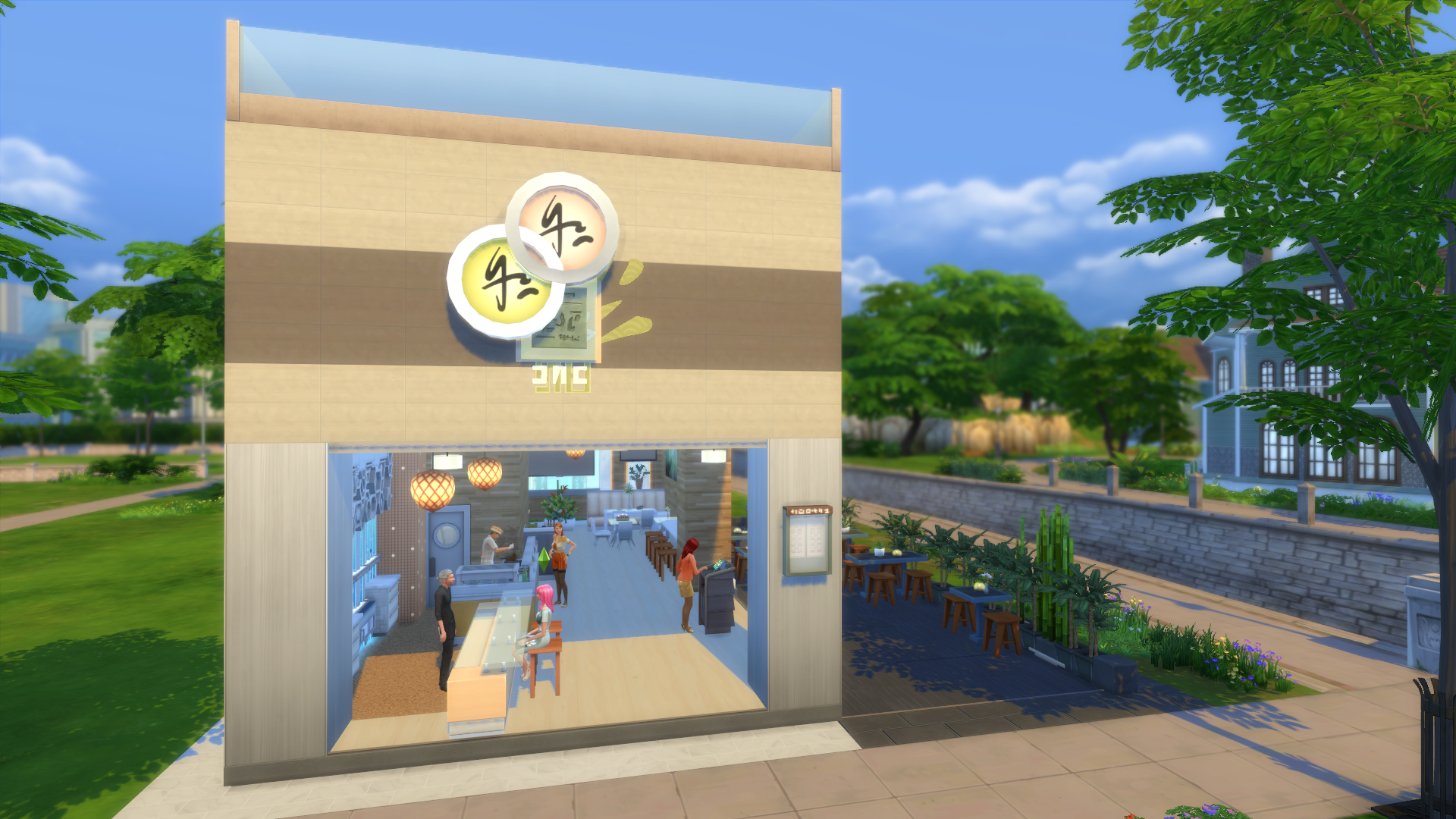 We start off with this amazing build made by GaiaPuma. The build is based on a South American store. The waiters are in modern attire, so you won't have to worry about setting their uniforms. If your sims are sick of BBQ's, then send them to this fancy restaurant.
Downloads: 69 | Likes: 6
9. Castle Restaurant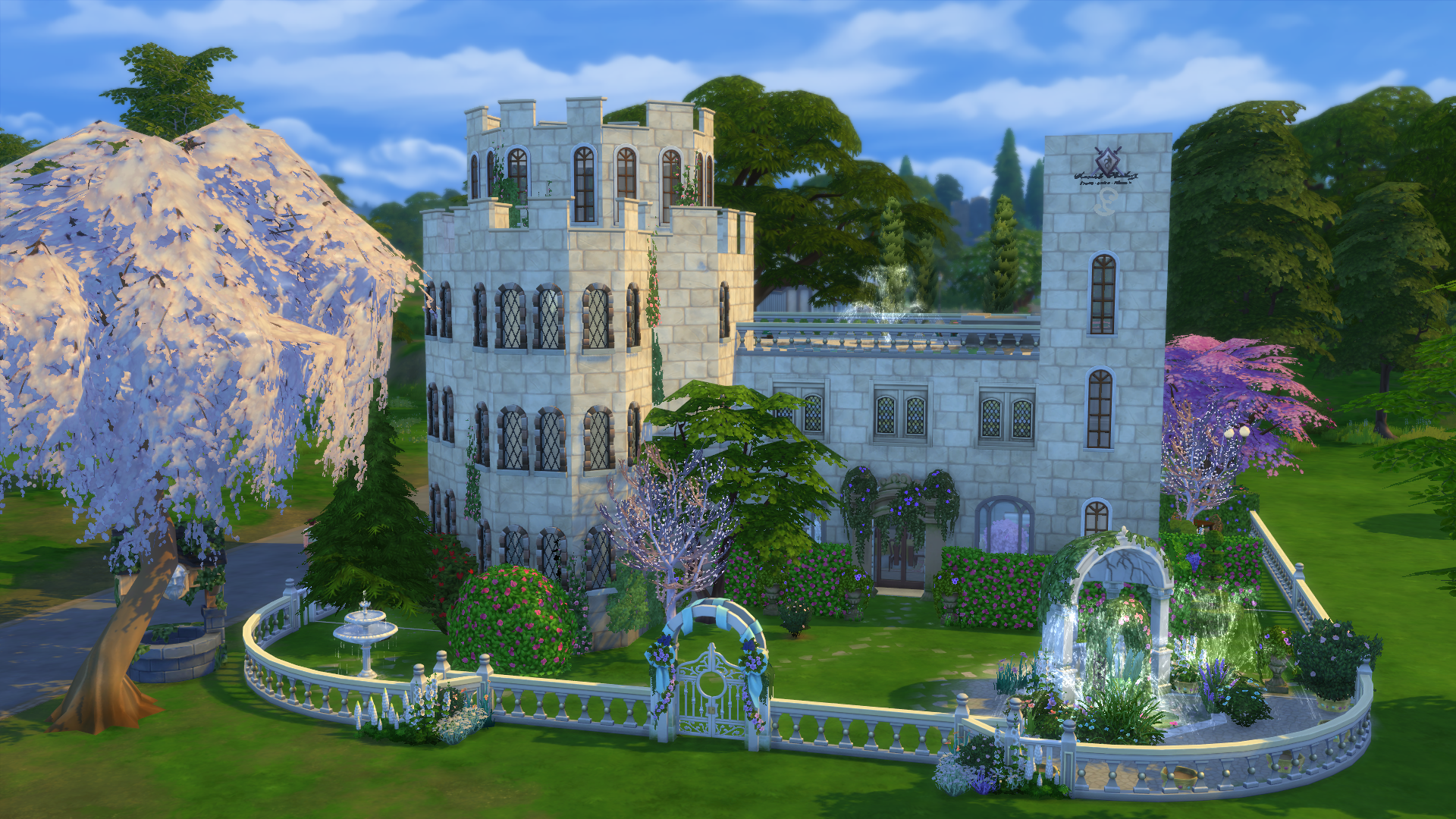 At the number 9 spot we have Castle Restaurant, which was in fact also created by GaiaPuma. This restaurant is a romantic themed restaurant, which is originally based near the mountains. If you're looking for a great romantic restaurant, then put this build in your game and let sparks fly.
Downloads: 67 | Likes: 22
8. New York Restaurant 'Rey'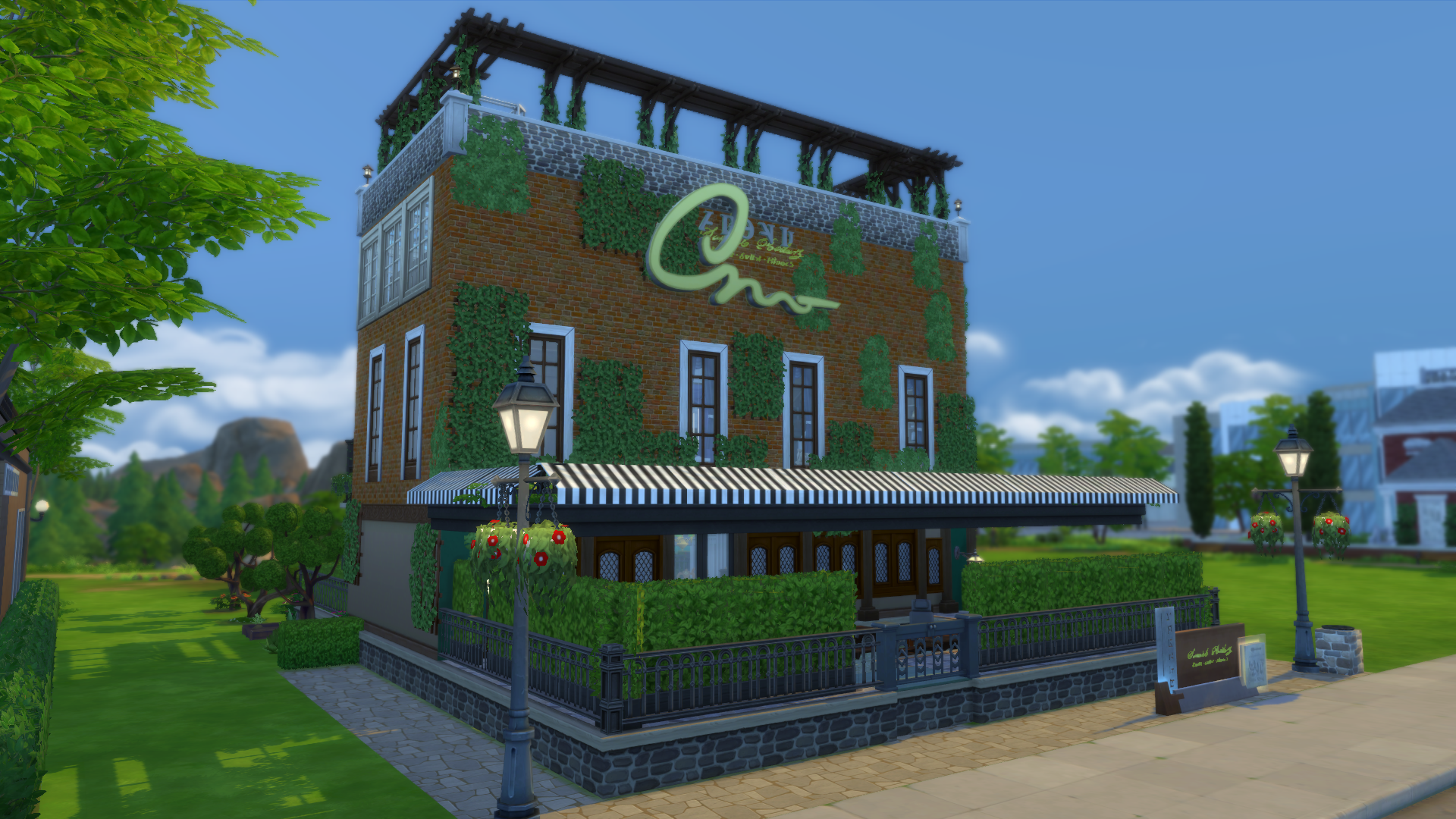 At number 8 we have New York Restaurant 'Rey. This restaurant was also created by GaiaPuma and is inspired by New York, since GaiaPuma put in its description that it has a hint of 5th Avenue in it. Get your sims down there and have a fancy dinner with a special someone or your sims family.
Downloads: 253 | Like: 50
7. Oceanic Restaurant Diner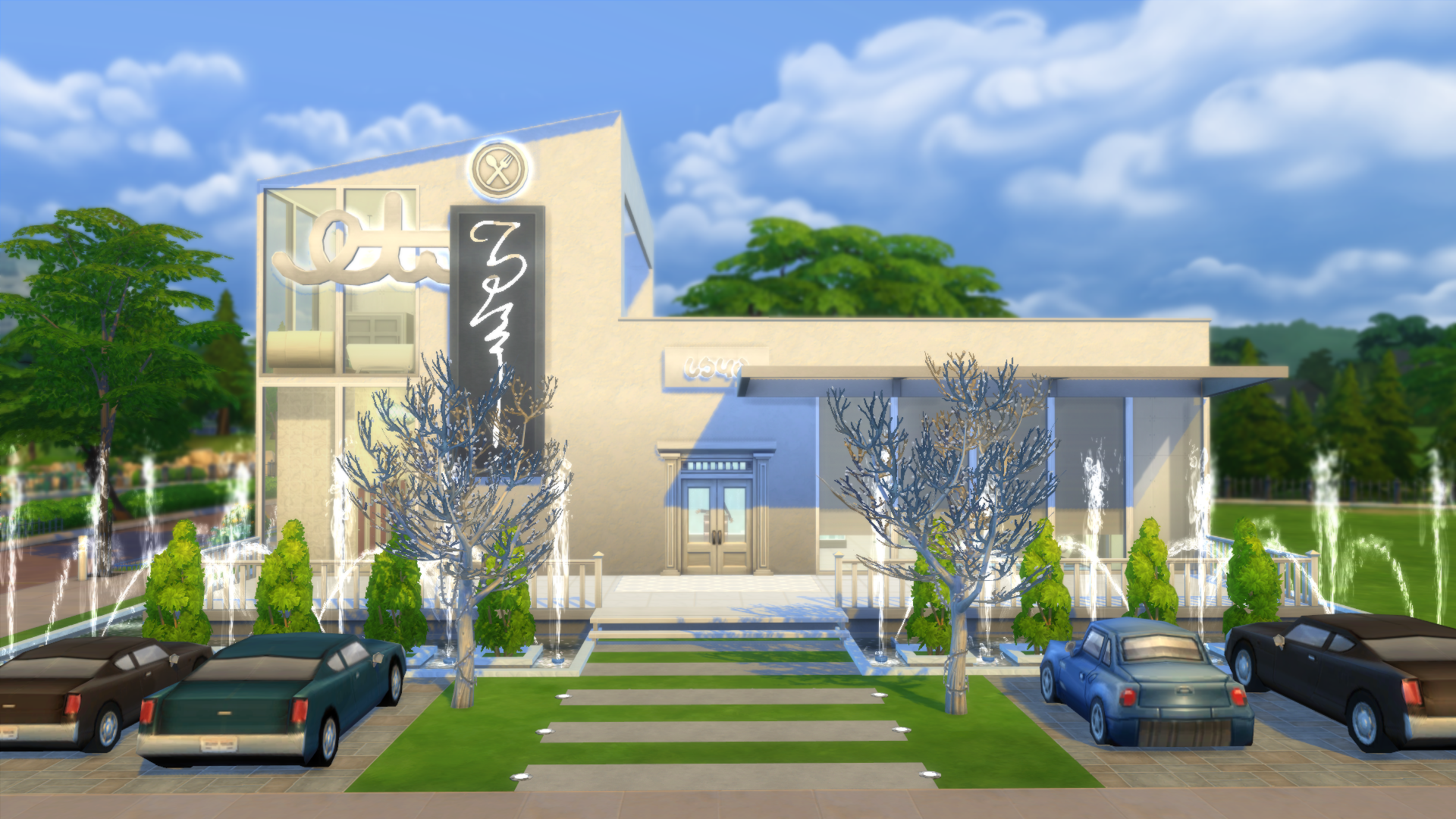 At number 7 we have this seafood diner that was created by lindsayhe1818. There is limited information on this build, but I really like the look of it and the fact that the name was very eye catching I decided to put this at the number 7 spot.
Downloads: 515 | Likes: 25
6. Opera Restaurant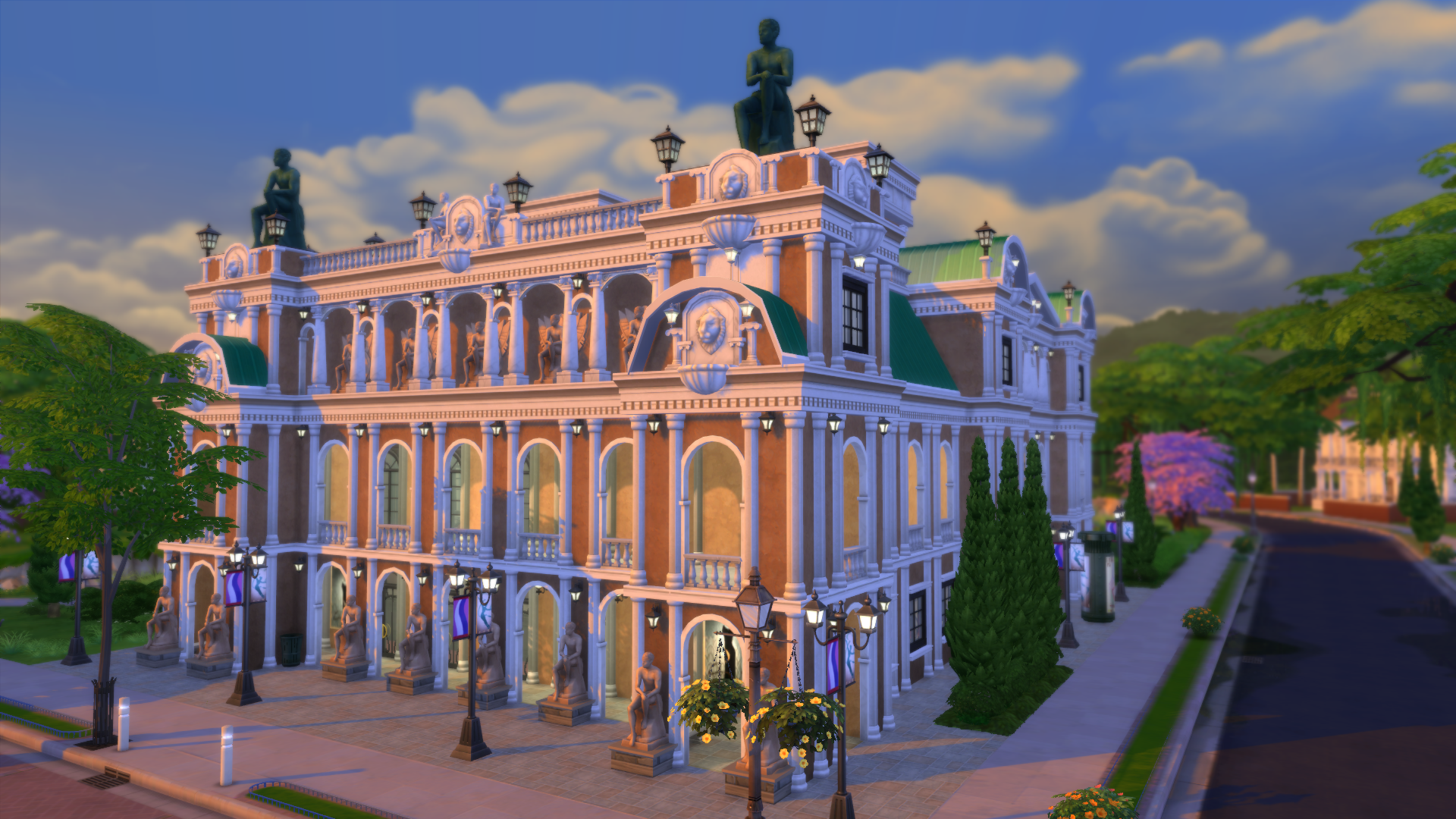 At the number six spot we have a Paris themed restaurant that was made by Scheinheilig1603. This restaurant is based on the old fashioned Opera theatres, hence the name Opera Restaurant. If your sims like Paris then send them to this amazing restaurant.
Downloads: 565 | Likes: 113
5. Restaurant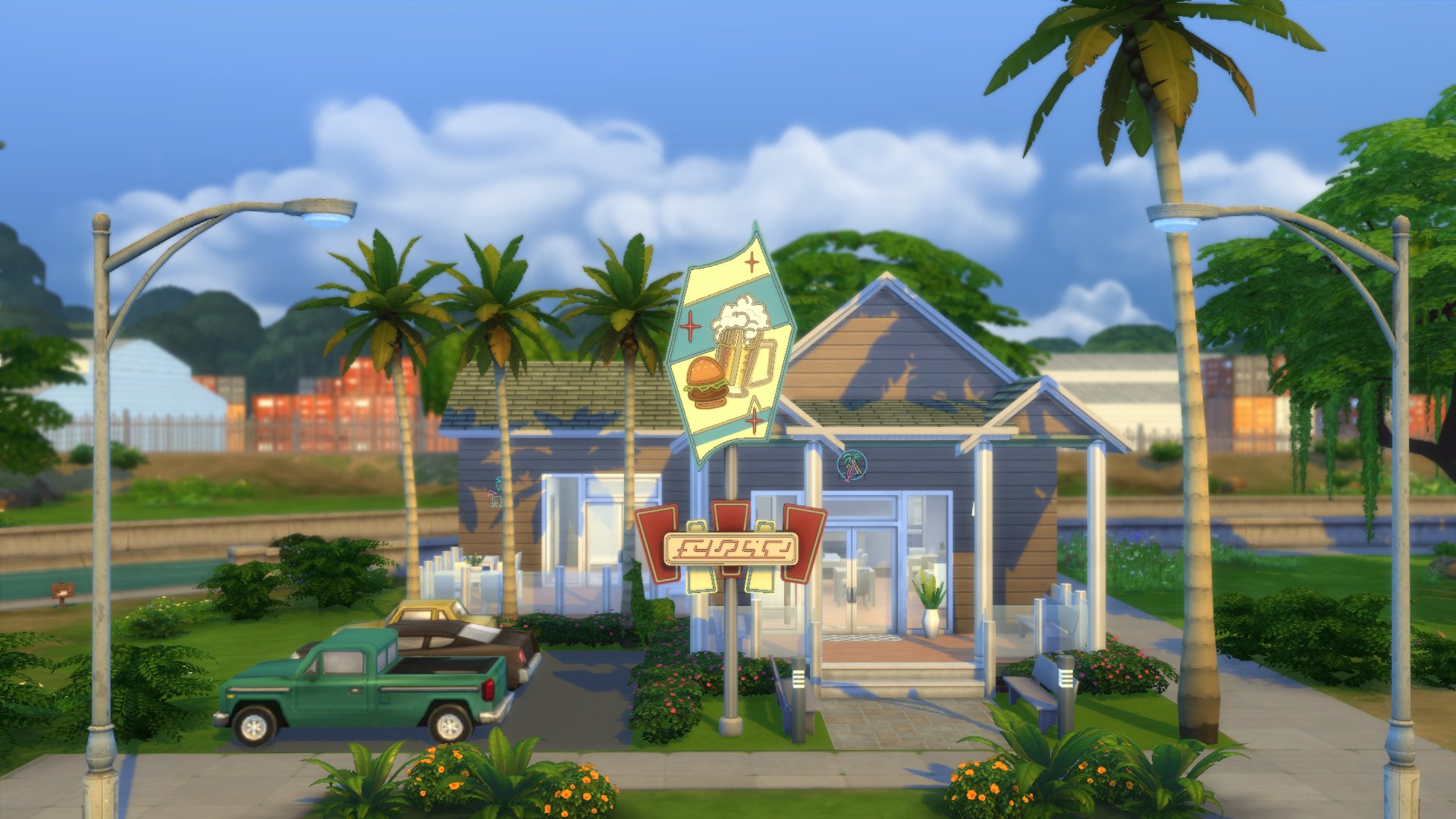 At the number 5 spot we have this restaurant which is created originally by EA themselves, but changed into a restaurant by ryleywelch. This restaurant seats 30 sims, with indoor and outdoor seating. If you're looking for a great family restaurant, then check out this amazing build and download it to your game.
Downloads: 609 | Likes: 104
4.  Burgers Cafe Restaurant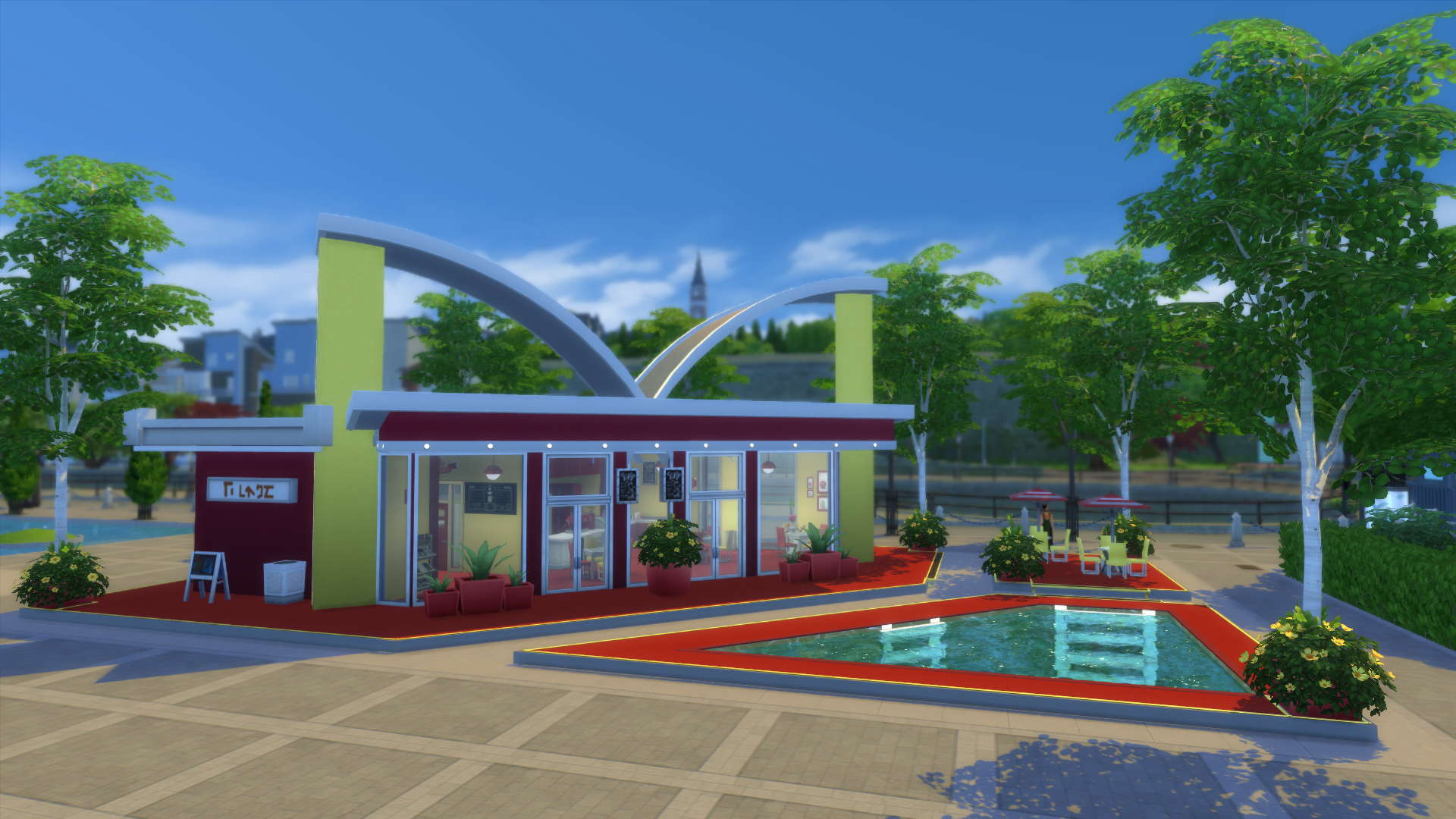 At the number 4 spot we have Burgers Cafe Restaurant, which was created by gothkittymimi. This restaurant looks like it's inspired from McDonalds and Burger King. If your sims are looking for a quick meal, then go and download it for your game.
Downloads: 1.009 | Likes: 531
3. Sahara Bar & Restaurant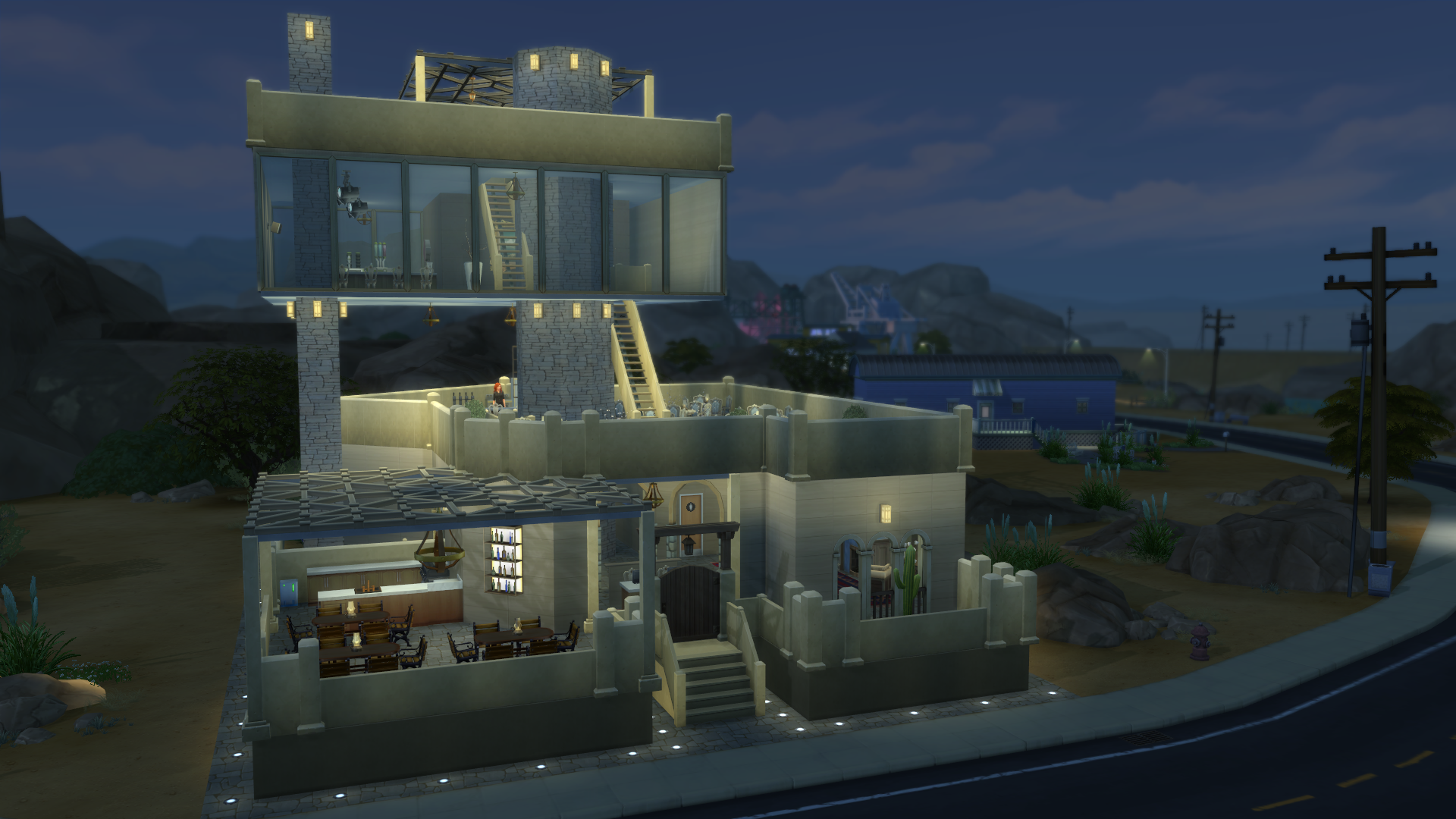 At the number 3 spot we have this timeless work of art created by TamerQaqish. This restaurant is a beautiful estate. It is four stories high and shines with elegant lights in all the right places. If you're looking for a restaurant that offers a lot of seats and a party scene, then check this amazing restaurant out.
Downloads: 1.389 | Likes: 112
2. Amor Restaurant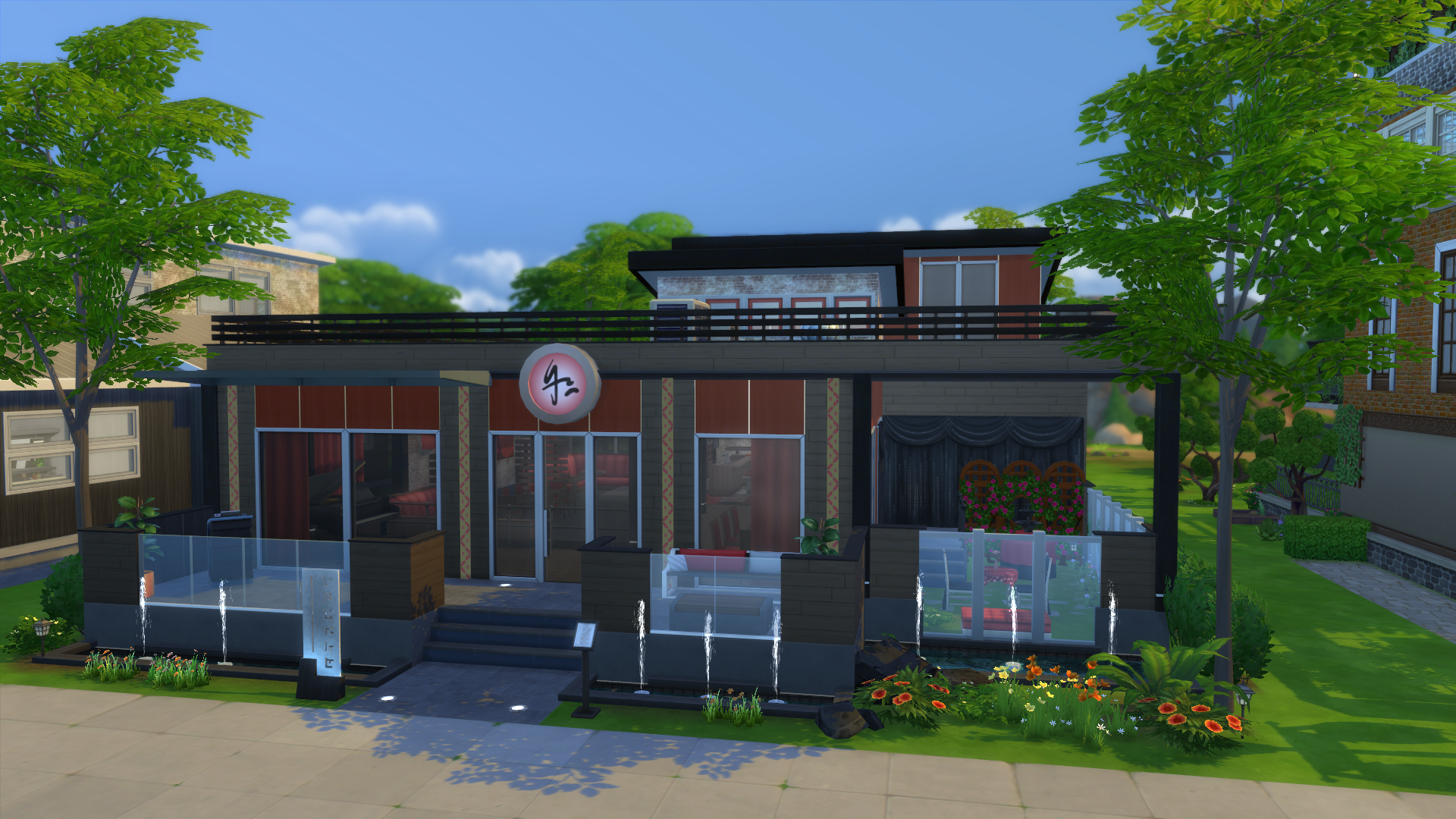 This amazing restaurant was created by AndrewsArcade for his Let's Play of Dine Out on YouTube. Here is a link to Andrew's channel so you can see how he created it. Go check it out go to the gallery to download it.
Downloads: 1.658 | Likes: 116
By now we have seen all kinds of restaurants. From Paris themed to restaurant made for a LP. The wait is over and it's time to crown the winner, but here are a few honorable mentions by our fellow simmers.
Restaurant – Sul Sul: Created by Pauline6891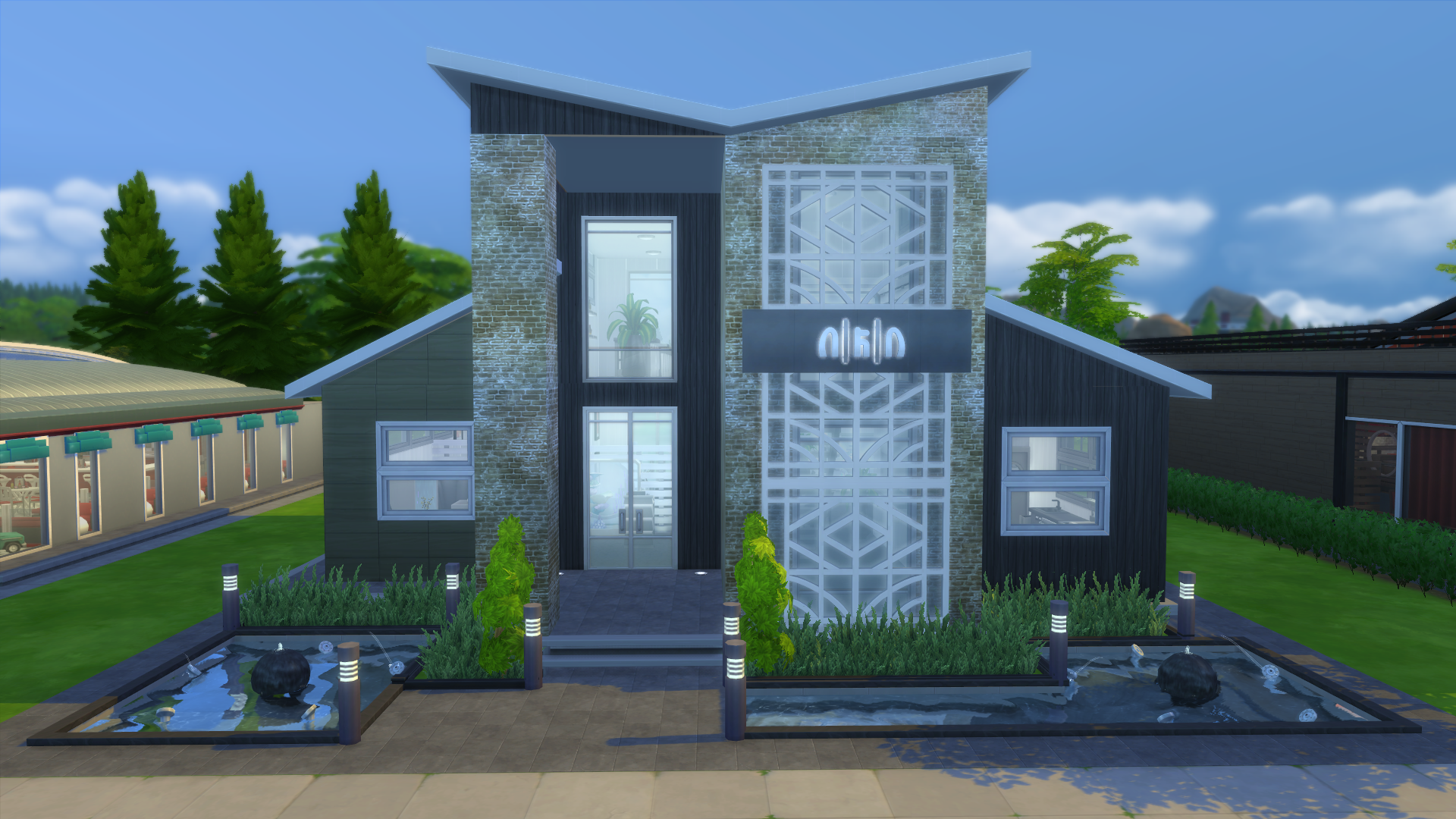 Unkown Restaurant Name: Created by KrystinMyrieXo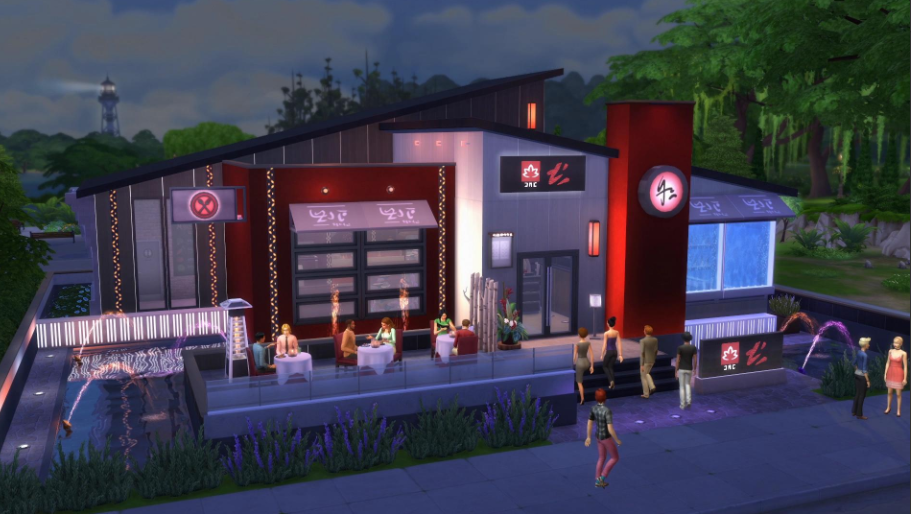 Newcrest Restaurant Inn: Created by Protagonist3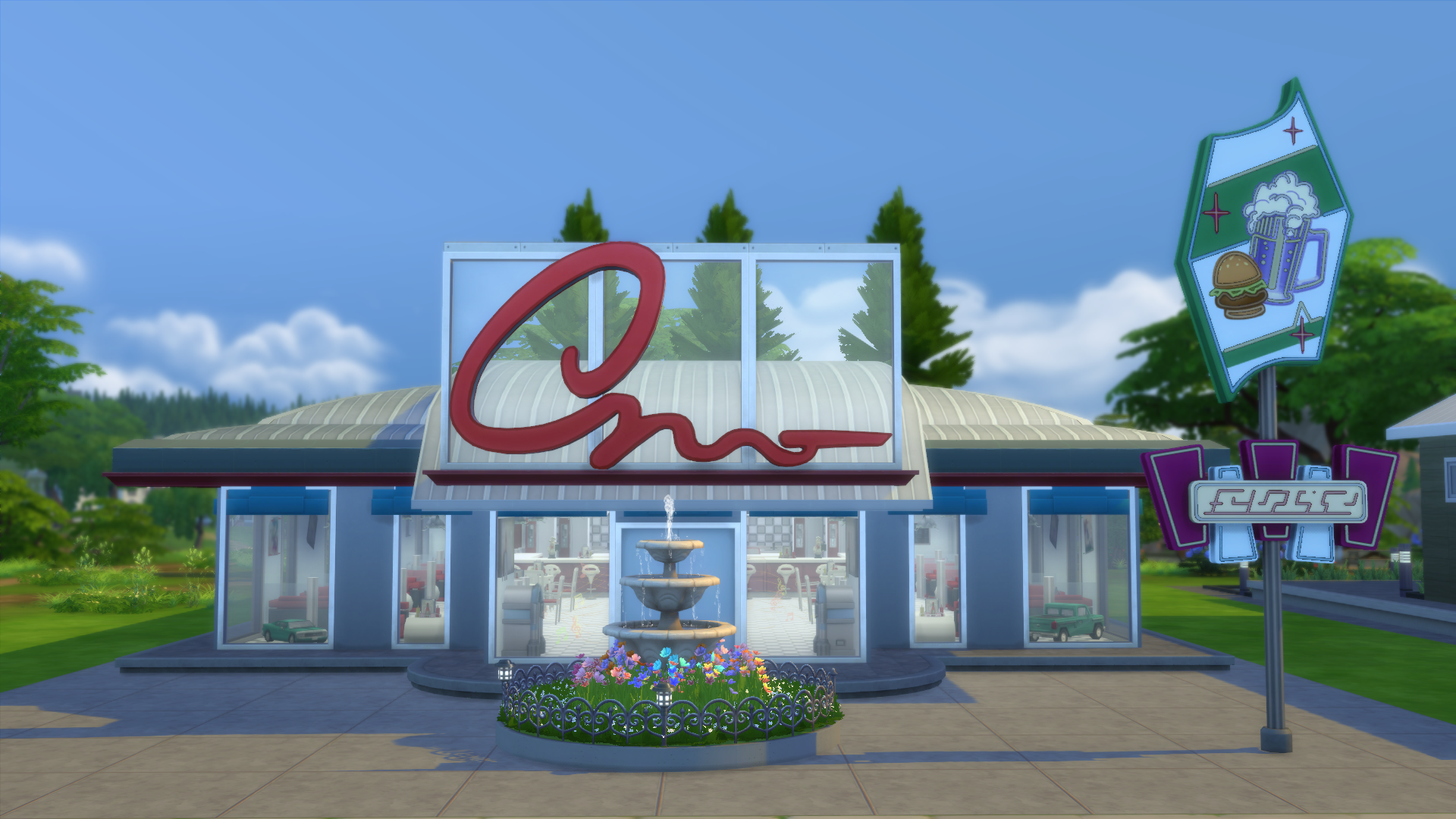 The Scarlet Eleanora: Created by Misstory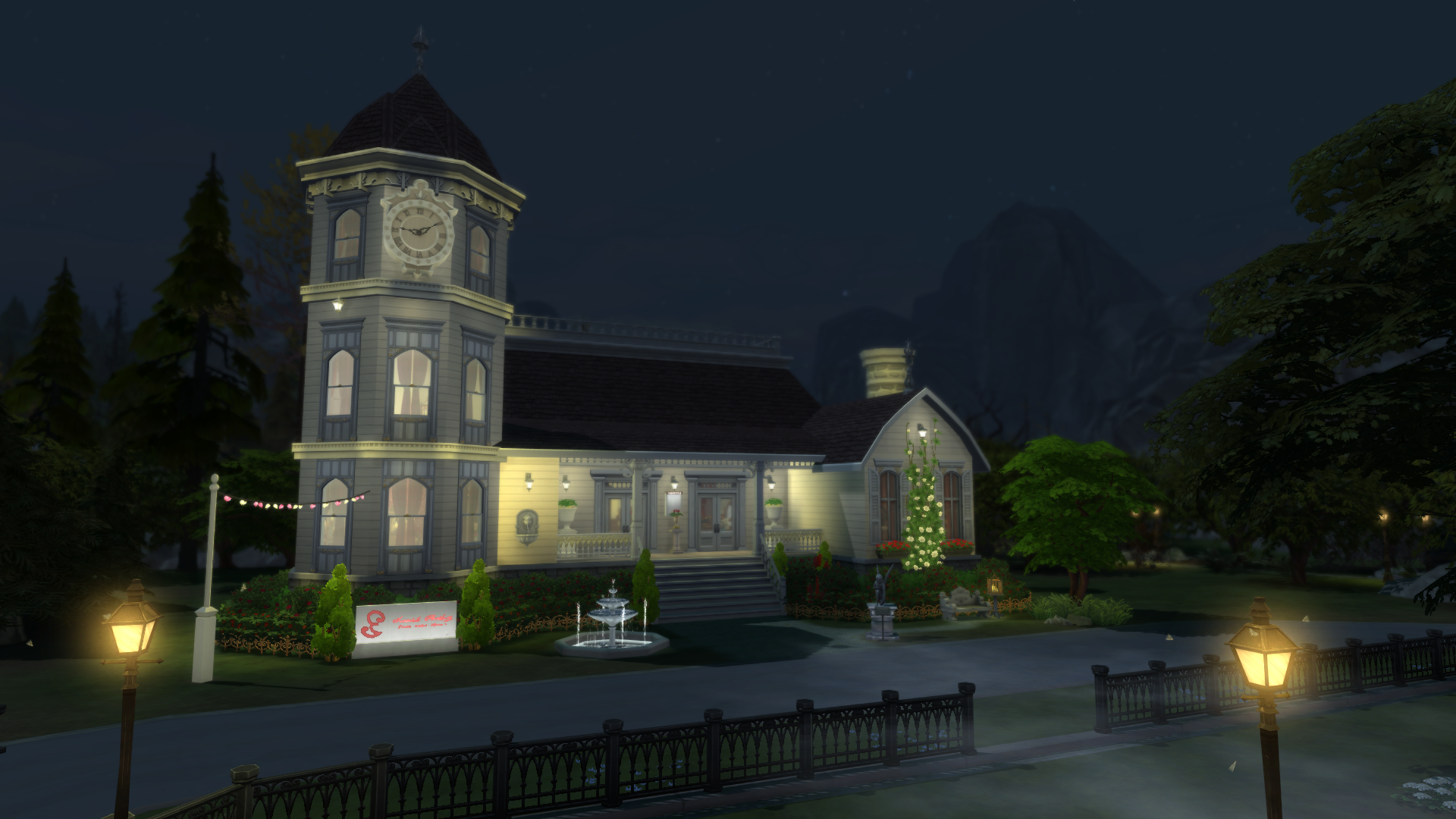 It's time to announce the number 1 favorite restaurant created on the Gallery. Are you guys ready? Here we go!
1. Wolftrap Bistro
At the top spot we have fluff9801. I think they did a great job, especially as this was their first build. It even was mentioned in another The Sims blog back when Dine Out first came out. You guys really need to check this amazing restaurant and add it to your game.
Downloads: 16.313 | Likes: 1.366
This has been the Top Ten Restaurant builds, come back next week for another Top Ten list. Dag Dag simmers.