Sul Sul Simmers. The Sims Mobile is now available for Brazilian Simmers. You can downloaded the game from the Google Play Store or the App Store for apple users.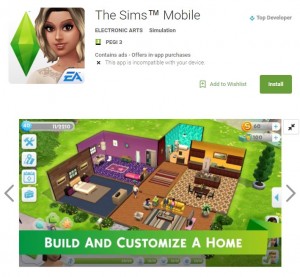 At the moment the game is on a soft launch which means that the developers want to test the game and  fix all the bugs before the game goes live worldwide. Don't panic though the game should release worldwide very soon. Expect to hear more on the release date very soon.
People here at the Sims-Online are very exited to play the The Sims Mobile, are you guys exited to play the game too, tell us in the comment section and until next time simmers have a simtastic day and happy Simming.