Sul Sul Simmers i'm glad to announce that The Sims 4 Base Game and its expansion packs and GPs.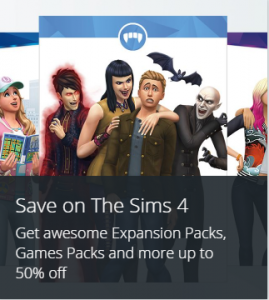 Base Game and Expansion Packs are 50% off and the Game Packs are 25% off.
Sadly SPs won't be apart of this Origin sale but don't panic they may be in a future Origin sale.
The sale ends on April 18th at 10am PDT. Happy Savings Simmers.