If you stay even a little bit up to date about all the latest Sims news, you must have heard it by now: the Parenthood Game Pack has been released! Super exciting of course. So let's have a look at all the amazing build & buy items that come with this new game pack!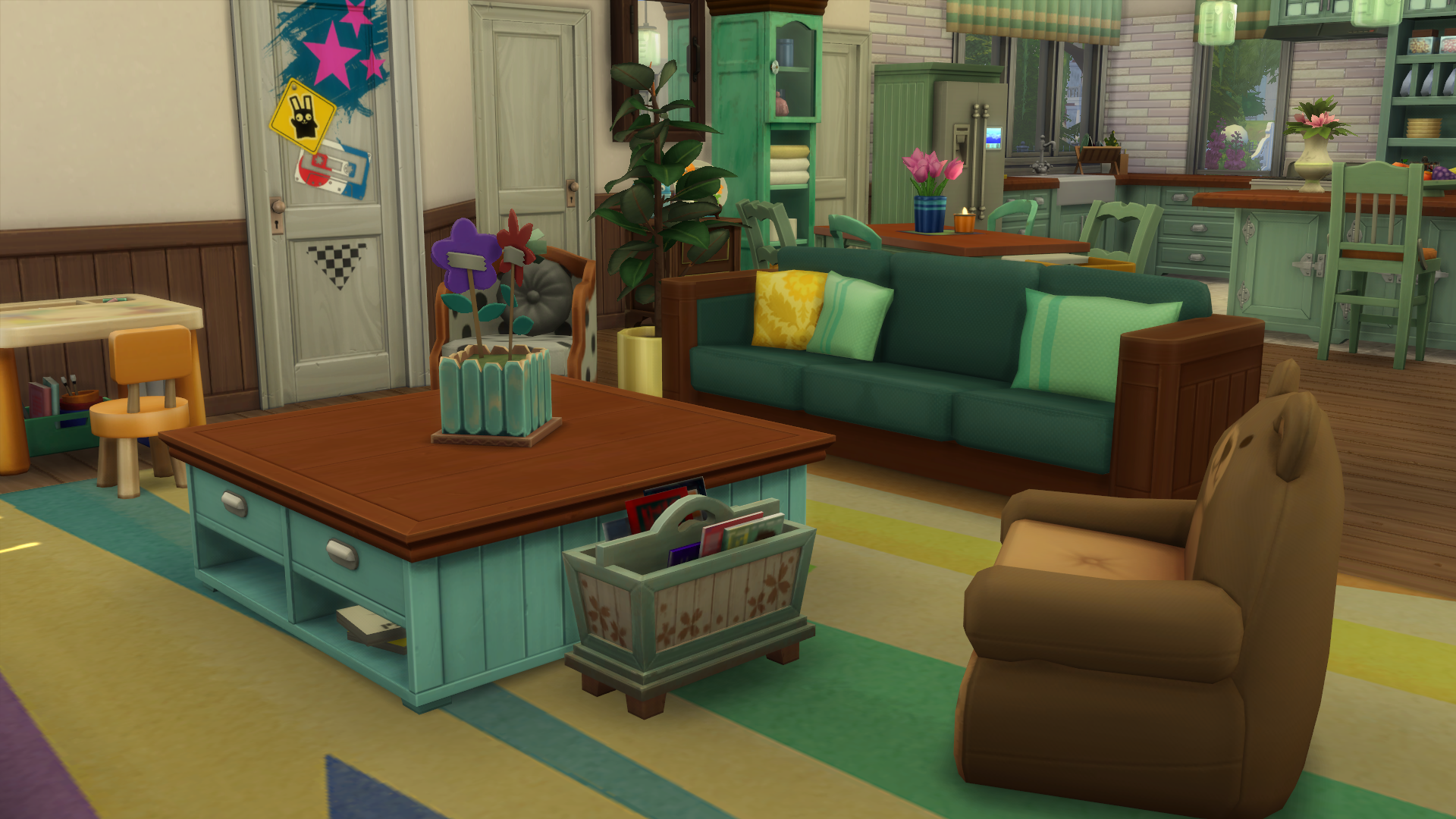 Starting with the living room items, we get some amazing colorful couches and a just as colorful chair. But what really is new to The Sims 4, is that we got our first 4 square tables! They come in subtle swatches as white and grey, but also very bright ones like yellow and blue. Perfect for a family home with little kids!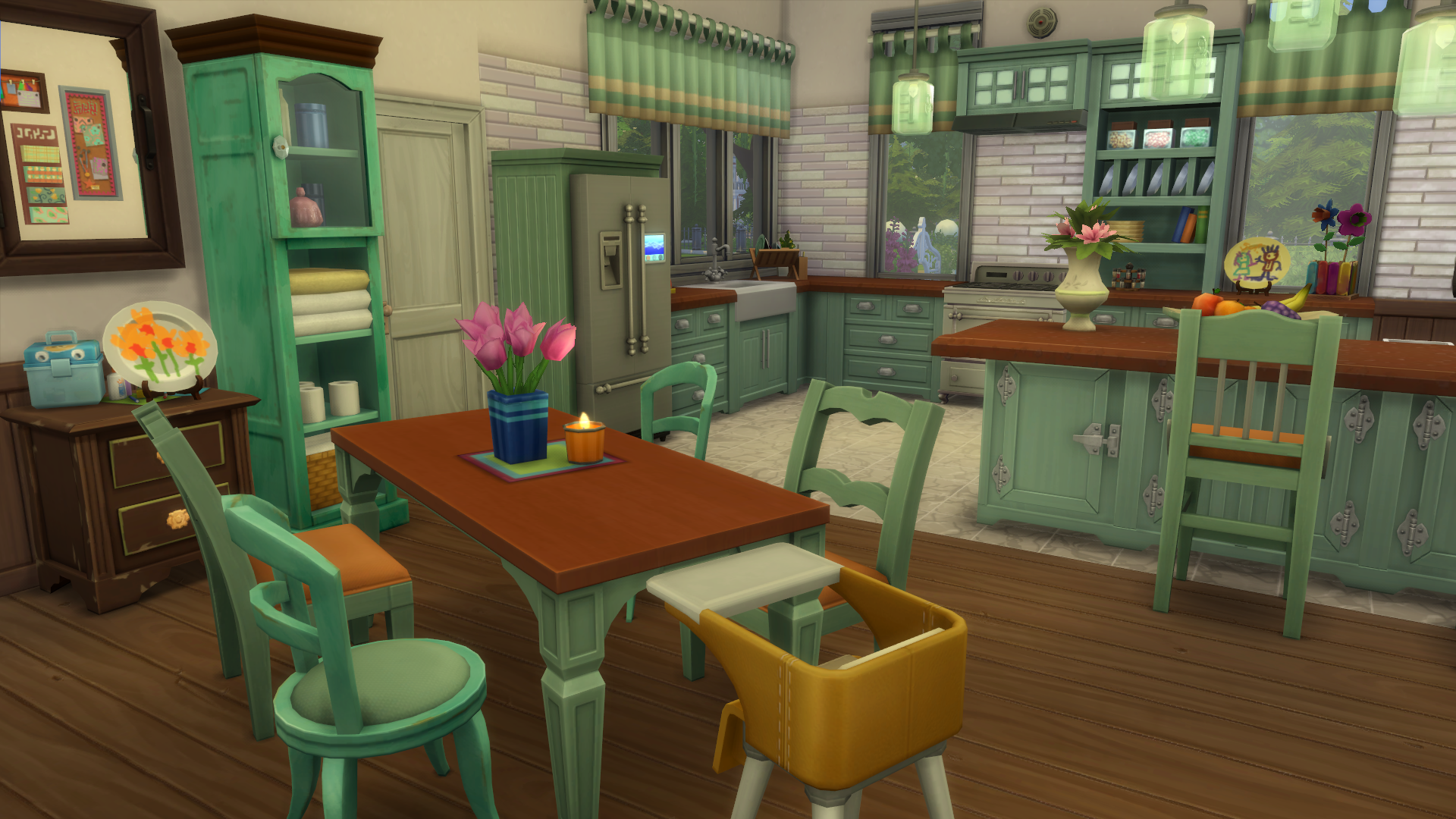 Moving on into the kitchen and dining area, we are getting more into a sort of rustic look. The counters have a beautiful stone top and the cabinets have a very homey vibe. The new kitchen supplies look a bit retro, which I personally really love as they come in retro colors too, like mint and bright red! Very cute.
The dining tables and chairs come with the same vibe as the kitchen counters. As there are two different types of chairs, it is fun to place some miss-matched chairs around the dining table. It gives a very playful and family friendly look to the room.
Have you seen the teaser trailer of Parenthood a while back? Then you probably must have seen the most adorable shower curtain in the planet! It comes in the cutest designs, ranging from pastel colored elephants to little whales. There's also a laundry basket, hinting a bit towards the new Eco Living pack that we'll be getting in the future.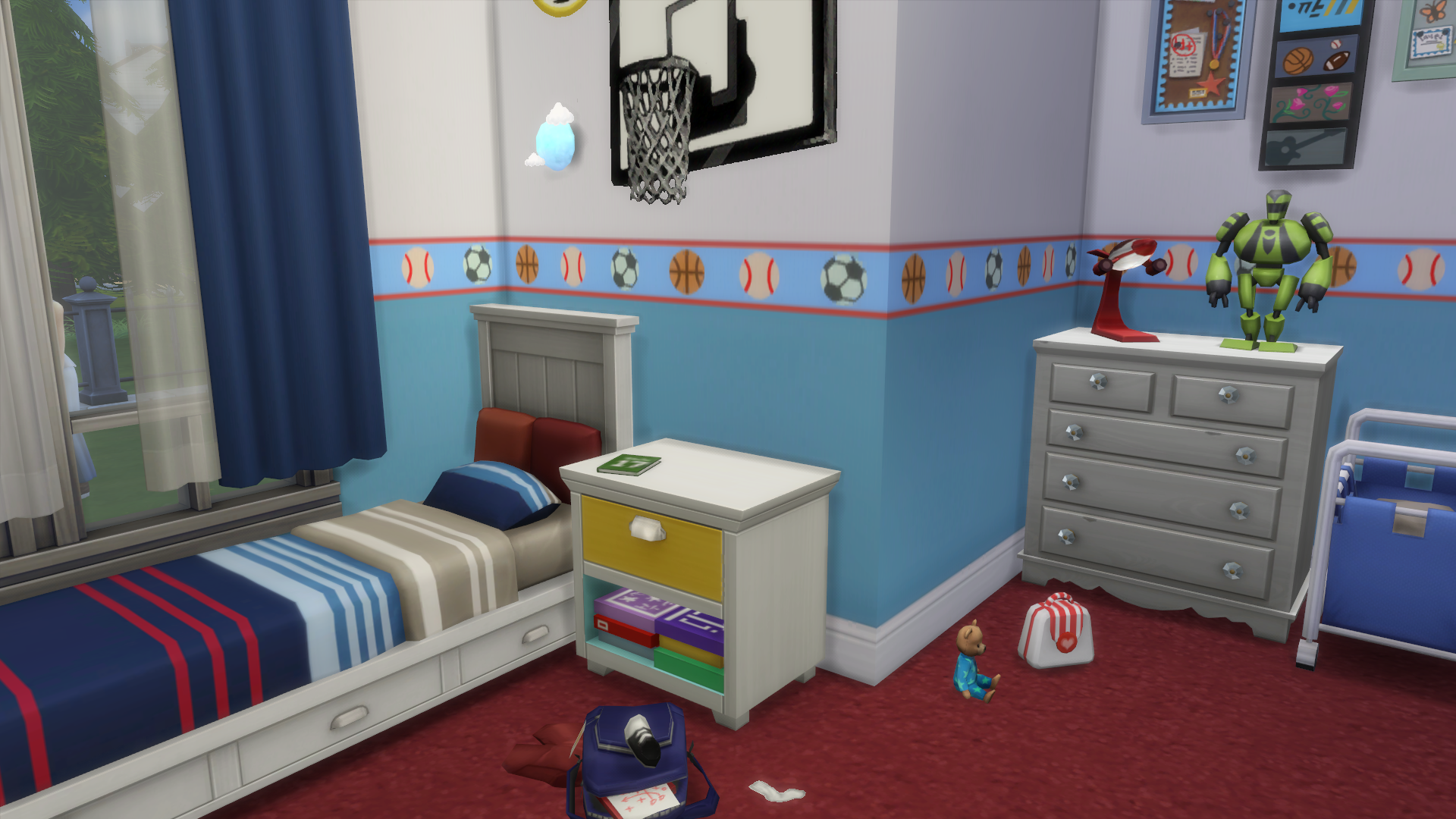 Next up are the bedrooms. While parents didn't get any new double beds, there are two new beds for kids and teens. The beds have a variety of swatches, ranging from very bright and colorful, to more neutral ones. Themes like space and sports make them the perfect addition to any kids room. One of the new side tables works perfectly in a toddler room as it has little baskets in it. It looks as if you keep diapers in there, a very cute detail in my opinion.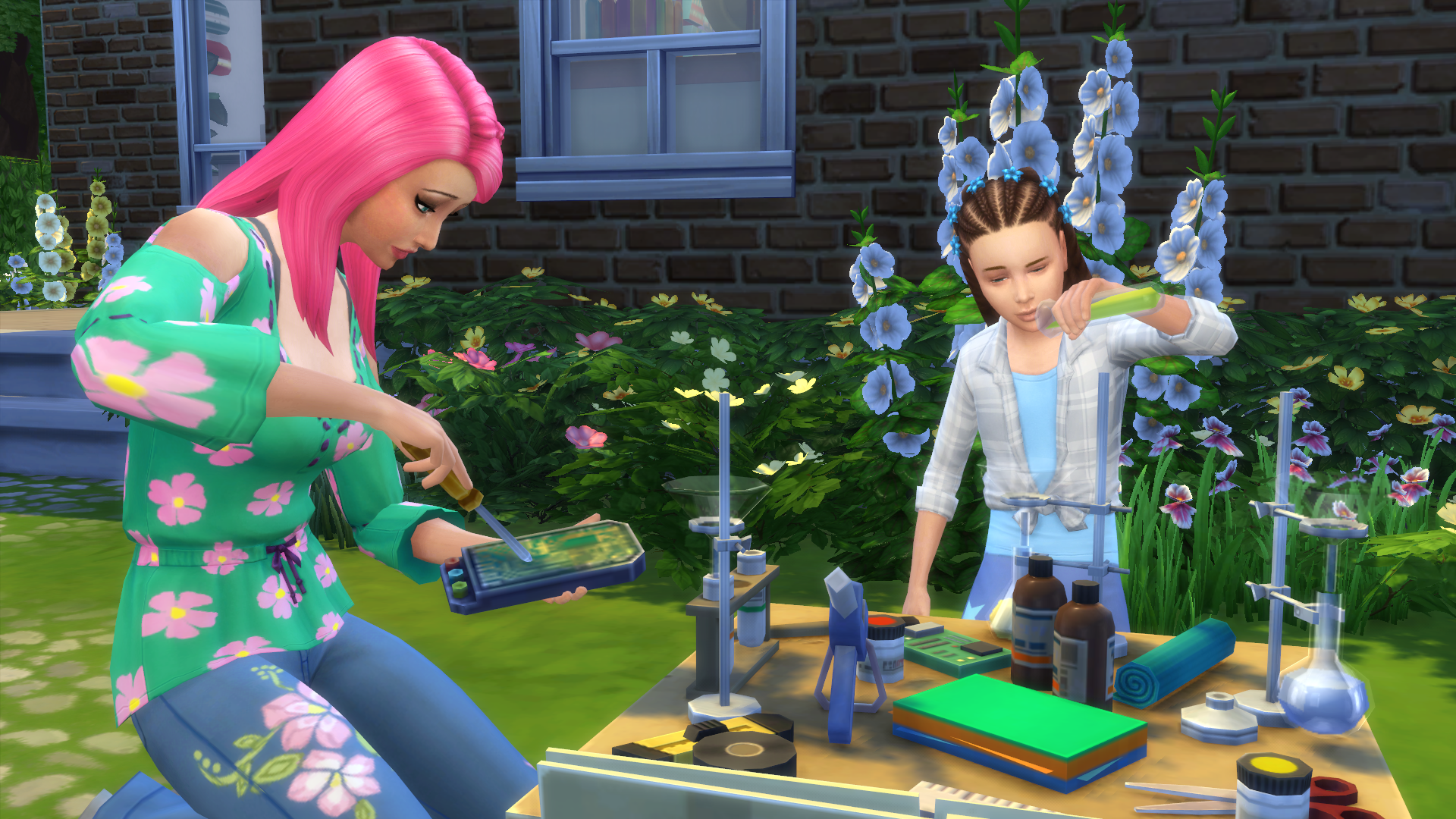 Let's not forget to talk about the schoolprojects that your Sims can now do. Each project comes in a box, which you can buy in build mode. They can be found under the activities category. It is very fun to see when a whole family is working together to build the perfect little castle or even a volcano! Make sure to try out the activity table as well!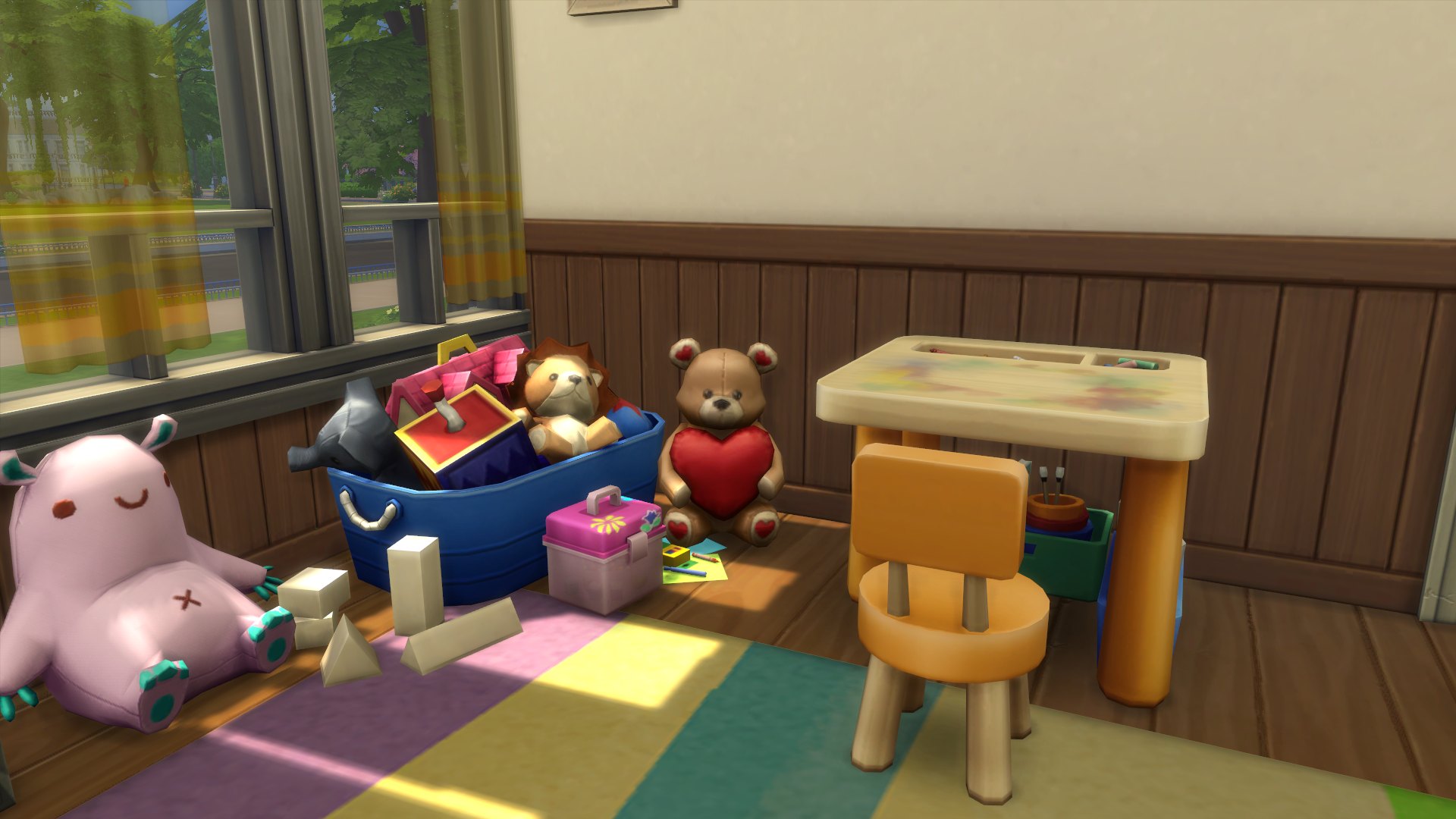 The fun thing about these projects is that you can place them in and around the house. But if you haven't tried any of the projects yet, there is one thing I love to place in order to decorate any of my houses: clutter! Lots and lots of clutter!! There's even a bread box that looks like it is painted by one of your kids! How adorable is that?!
I must say I am very in love with the items of this pack. Everything seems to be designed very well and it comes with the right amount of homey vibes! One thing I stumbled upon here and there though, was that I sometimes missed certain color swatches. Items that belonged to the same line of objects (design wise) and then suddenly there's a few colors missing. For people who like to match everything, I can see why that would be a bummer. But next to that, everything looks great and I think the items fit perfectly in this pack!
Download this house here.