It's always a good surprise when The Sims team adds more free stuff into the game. Update your game to get these free objects! Open Holiday Crackers to collect plushies that will sometimes give your Sim a moodlet, add the new fireplace to your lot or place holiday candles on the table. Read the official Sims 4 blog for all the information.
We have updated the Holiday Celebration Pack with some new objects (a holiday table, fireplace, nutcracker, and centerpiece). And a fun little object called the Holiday Cracker. What's inside? A poorly written joke, a little holiday sweet, or a teeny Meduso of your very own.
Also… if you didn't know how to find your Holiday Celebration Pack items, we have added a Holiday Pack Filter for that very purpose. Open up the filters list in Build Mode, scroll to Packs, and select Holiday (at the bottom).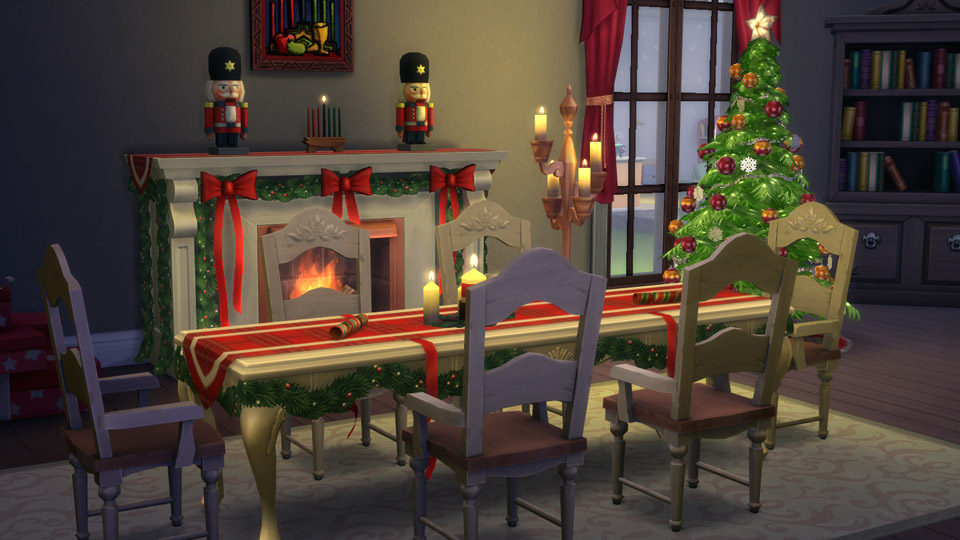 Holiday Cracker Plushies collection
Open Holiday crackers to collect them!